September 18, 2019
California privacy act amended but no delay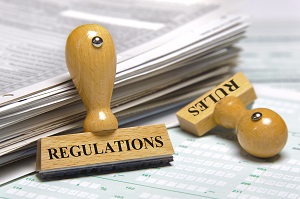 The California State Legislature last week passed a number of amendments to the California Consumer Privacy Act (CCPA) that will reduce compliance burdens for businesses. However, the legislature did not delay the compliance date as NAFCU and others had urged.
The amendments leave the overall scope of the law generally intact, but are intended to make the CCPA clearer, remove certain conduct from its coverage, and potentially make compliance easier in some cases.
NAFCU joined with the U.S. Chamber of Commerce and other organizations representing every sector of the American Economy to urge the California governor, attorney general and members of the state senate and assembly to delay the CCPA's effective date by two years – resembling the European Union's implementation of its General Data Protection Regulation.
The organizations argued that a delay would "provide sufficient time to resolve ambiguities" within the law. They also asked that help be given to businesses to implement systems that would "meaningfully protect consumers' privacy, provide rights offered by the CCPA, and meet consumers' expectations."
No further legislative clarification on the act is expected in the near future; NAFCU recommends credit unions doing business in California should start preparing now to be in compliance by the Jan. 1, 2020 effective date.
Related Resources
Privacy , Privacy
Blog Post
Privacy , Privacy
Blog Post
---
Get daily updates.
Subscribe to NAFCU today.