September 26, 2019
Call providers, FCC acknowledge concerns with call blocking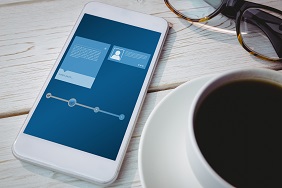 A number of phone service providers and the Federal Communications Commission (FCC) acknowledged potential issues with call blocking errors as a result of a new caller identification framework – known as SHAKEN/STIR – during a NAFCU-attended PACE Consumer Protection Coalition meeting Wednesday.
Representatives from Verizon, T-Mobile, and AT&T were among those at the coalition meeting. Participants in the meeting discussed whether the SHAKEN/STIR verification outcome is truly indicative of illegal or unwanted calls and if blocking calls based solely on results from the SHAKEN/STIR authentication would be productive and helpful for consumers. The FCC expects major voice service providers to implement the SHAKEN/STIR framework this year.
In August, 51 attorneys general and 12 of the largest telephone companies in the U.S. signed a pledge to combat illegal robocalls by implementing the SHAKEN/STIR call-blocking technology at no cost to consumers.
Commenting on the FCC's proposal to require phone companies to adopt the technology, NAFCU and other trades recommended that voice service providers not be permitted to block certain calls until the SHAKEN/STIR framework has been fully implemented and that the agency direct voice service providers to notify callers and consumers of blocked calls and remove erroneous blocks expeditiously in order to receive safe harbor protection.     
Relatedly, the FCC in June finalized a declaratory ruling that allows voice service providers to automatically block suspected robocalls unless a consumer opts out. NAFCU shared concerns with FCC Chairman Ajit Pai's staff that credit unions' calls to members could be erroneously blocked if the ruling was implemented without changes. In response, the FCC added language that allows legitimate callers to file complaints with the providers for mistakenly blocked calls.
In July, the House passed legislation targeting bad robocalls. NAFCU applauded lawmakers' bipartisan efforts "to ensure consumers still receive wanted, time-sensitive information from their credit unions" and offered support for a provision requiring the FCC to define "autodialer" within six months of the bill's enactment. NAFCU continues to work with the FCC and Congress to advocate for more clarity on the definition of "autodialer" as well as other TCPA-related issues.
Related Resources
Accounts Operations Consumer Lending
Blog Post
Credit Unions, Board of Directors, Web/Tech, Organizational Change, Merger
preferred partner
DDJ Myers
Blog Post
---
Get daily updates.
Subscribe to NAFCU today.