January 11, 2019
CECL roundtable Jan. 28 to cover implementation issues; NAFCU attending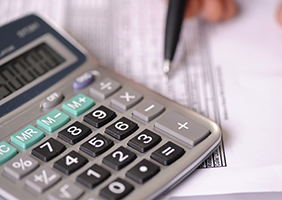 The Financial Accounting Standards Board (FASB) will hold a public roundtable discussion on implementation issues related to the current expected credit loss (CECL) standard Jan. 28. NAFCU Senior Counsel for Research and Policy Andrew Morris will attend the meeting.
Topics to be covered include a proposal outlining an alternative to the income statement impact of the CECL standard put forward by a group of banks along with the FASB's consideration of charge-offs and recoveries and other transition issues. Roundtable participants will include representatives from credit unions, banks, regulators and other stakeholders.
This meeting will be livestreamed on FASB's website.
NAFCU has devoted considerable time and resources to educate credit unions on CECL requirements, and to share the industry's concerns with FASB. The association has also shared concerns with lawmakers, the NCUA and Federal Reserve, and has worked to obtain certain changes and more guidance on the standard. The association has also recently updated its CECL FAQ document explaining how the standard could impact credit unions.
As a result of NAFCU's efforts, some flexibility in the standard has been achieved: FASB issued a final update in November to clarify the effective date for its CECL standard, making clear that credit unions would not need to begin reporting data on call reports until the beginning of 2022. The update also clarified that operating lease receivables are not covered within the scope of CECL – a clarification welcomed by NAFCU.
Most recently, NAFCU joined with four other financial trade groups to press the Financial Stability Oversight Council (FSOC) ahead of a meeting last month to "delay in CECL implementation until a transparent quantitative impact study is performed and shared with the industry." NAFCU President and CEO Dan Berger also sent a separate letter to Treasury Secretary Steven Mnuchin ahead of this meeting to outline concerns specific to credit unions.
Related Resources
---
Get daily updates.
Subscribe to NAFCU today.