October 30, 2020
CFPB amends rule related to records, information disclosure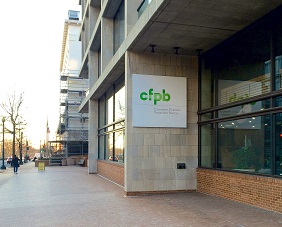 The CFPB Thursday issued a final rule to amend its Disclosure of Records and Information Regulation. In response to the bureau's request for comment on the proposed amendments in 2016, NAFCU sought clarification for the enhanced discretion to share information and how it would enable better cooperation with other agencies.
The bureau in the final rule declined to adopt certain proposed changes to the section that governs the extent of disclosure of confidential supervisory information to other agencies, which NAFCU had previously raised concerns about.
In its release, the bureau said the final rule "seek to balance concerns regarding the Bureau's need to protect confidential personal, business, supervisory, and investigative information against the need to use and disclose certain information in the course of the Bureau's work or the work of other agencies with overlapping statutory or regulatory authority."
"Specifically, the rule addresses the confidential treatment of information that the Bureau obtains from persons in connection with the exercise of its authorities under Federal consumer financial laws," the release stated.
The bureau highlights various changes in the final rule, which it characterizes as:
improving clarity and transparency by revising the rules related to the CFPB's information practices;
improving bureau relationships with agency partners and others by increasing clarity and eliminating unnecessary hurdles to collaboration;
improving the bureau's ability to protect its confidential information; and
providing guidance to industry stakeholders on how the bureau interprets its own rules.
The rule will take effect 30 days after it is published in the Federal Register.
Related Resources
---
Get daily updates.
Subscribe to NAFCU today.