March 09, 2020
CFPB announces new consumer harm prevention measures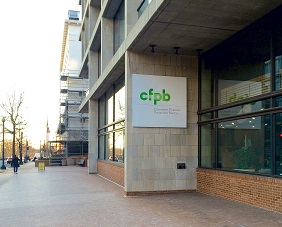 The CFPB announced Friday that the agency is taking steps to advance its strategy to prevent consumer harm, including a whistleblower award program for employees who report wrongdoings and an advisory opinion program where companies may obtain an interpretation of certain rules from the agency.
"These steps reinforce the Bureau's commitment to preventing consumer harm. Advisory opinions will ensure that companies know what compliance entails and what constitutes a violation. We also want to incentivize whistleblowers to contact us if they believe their employer is not complying with the law," said CFPB Director Kathy Kraninger.
According to a release, the bureau has submitted proposed legislative language to House Speaker Nancy Pelosi, D-Calif., Vice President Mike Pence, who also serves as Senate President, and the chairs and ranking members of the authorizing committees in the House and Senate. As proposed, the legislation would amend Title X of the Dodd-Frank Act and provide the bureau with the authority to implement the whistleblower award program.
The CFPB also released an updated responsible business conduct bulletin identifying four categories of responsible conduct, which the bureau would "favorably consider" in addressing violation of federal consumer financial law in supervisory and enforcement matters:
self-assessing;

self-reporting;

remediation; and

cooperation.
"Responsible conduct is in the public interest. Entities that build a culture of compliance and engage in responsible conduct support consumer protection and the Bureau's efforts to both prevent harm to consumers and enforce the law against bad actors," Kraninger added.
NAFCU continues to advocate for transparency from all regulators and appreciates the CFPB's announcement.
Related Resources
---
Get daily updates.
Subscribe to NAFCU today.