July 18, 2019
CFPB considers exam approach, QM patch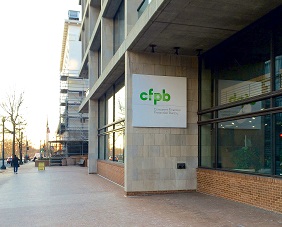 The CFPB is reconsidering how it examines financial institutions, according to Director Kathy Kraninger, "to ensure that [the bureau is] risk-prioritizing our resources, utilizing technology to automate certain tasks and taking full advantage of appropriate partnerships with … fellow regulators."
In addition, she also said the bureau is in discussions with the Federal Housing Finance Agency (FHFA) and Treasury Department about the qualified mortgage (QM) patch, which it also mentioned in conjunction with the release of its spring rulemaking agenda.
The QM patch is set to expire in January 2021. It allows loans purchased or guaranteed by the government-sponsored enterprises to exceed the bureau's 43 percent debt-to-income ratio.
The bureau recently assessed its ability-to-repay/QM rule and in January gave NAFCU's Regulatory Committee an update on the assessment, during which credit unions asked specifically for an extension of the patch.
Kraninger made the comments at the Exchequer Club in Washington. Her comments on the bureau's exam reevaluation come as NAFCU Regulatory Compliance Counsel David Park provides insights to the bureau's report on fair lending.
Compliance with fair lending regulations is a key aspect of any exam. In a new Compliance Blog post that describes the CFPB's annual Fair Lending Report for 2018, Park notes the CFPB's supervisory reviews of third-party credit scoring models, which "may use alternative data and modeling techniques that may increase access to credit for credit invisible consumers."
"But the flip side to the potential for increased access is the possibility that this alternative data may also present fair lending risk," Park writes. "The purpose of the supervisory review is to see whether these types of alternative data credit scoring models benefit credit invisible consumers…"
Park also highlights that there was significant focus on Home Mortgage Disclosure Act (HMDA) compliance in 2018 and the impact of S. 2155 on the law, as well as the two new areas identified by the CFPB for fair lending examinations and investigations related to student loan originations and debt collection.
The CFPB continues to focus fair lending supervision on mortgage origination, mortgage servicing in connection with default servicing processes and small business lending, Park notes.
Read Park's blog here.
Related Resources
---
Get daily updates.
Subscribe to NAFCU today.