April 26, 2019
CFPB gathering feedback on remittance rule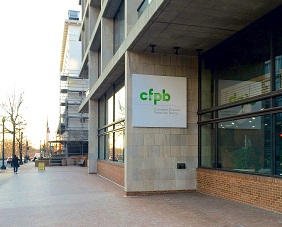 The CFPB has issued a request for information (RFI) on its remittance rule – a positive sign for the industry as the bureau considers possible changes to the rule. NAFCU has long expressed concerns about the rule's highly burdensome compliance costs and urged the bureau to exempt credit unions from the rule.
"NAFCU has long argued that credit unions should be exempt from all CFPB rulemakings, including its remittance rule," said NAFCU President and CEO Dan Berger. "The remittance rule imposes overbearing compliance costs, which have effectively prevented many credit unions from providing assistance to consumers in need.
"The rule, as it stands, pushes countless consumers away from credit unions and into the waiting arms of shady, fly-by-night entities that may do consumers harm. We appreciate the CFPB's commitment to reviewing the rule, and we look forward to continuing to work with them throughout the process," Berger added.
In a release, the bureau said it would like information on two aspects of the remittance rule:
whether to propose changing the remittance transfer providers the rule covers, specifically the number of remittance transfers a provider must make to provide them in the normal course of business, and whether a small financial institution exception should be incorporated; and
the expiration of a temporary exception in the rule that allows certain insured institutions to estimate the exchange rate and certain fees they are required to disclose when sending remittance transfers – the exception is statutorily limited and the bureau does not have the authority to extend it beyond July 21, 2020.
The bureau in October released an assessment report that found most credit unions that offer remittance transfers fall under the 100-transfer threshold. Although the bureau's analysis indicated that credit unions do not constrain their transfers to stay within the safe-harbor, many credit unions have stopped offering remittance transfer services because of high costs.
Last year, NAFCU witness John Lewis shared with a House Financial Services subcommittee the challenges his credit union – United Nations Federal Credit Union – faced due to changes in remittance requirements, including increased costs for the credit union and their members. Lynette Smith of TruEnergy (previously Washington Gas Light) Federal Credit Union also testified on the remittance rule's impact in 2012.
NAFCU will provide the bureau with recommendations to reduce the remittance rule's burden on credit unions.
Related Resources
---
Get daily updates.
Subscribe to NAFCU today.