July 06, 2018
CFPB sticks by HMDA good-faith compliance efforts regarding S. 2155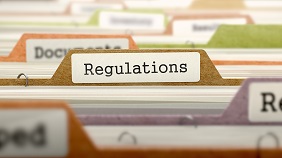 The Bureau of Consumer Financial Protection yesterday reaffirmed its good-faith compliance efforts policy regarding the NAFCU-backed Economic Growth, Regulatory Relief, and Consumer Protection Act (S. 2155). Last month, NAFCU President and CEO Dan Berger shared a list of recommended regulatory actions in a hand-delivered letter to bureau Acting Director Mick Mulvaney that should be pursued in light of the enactment of S. 2155.
In Thursday's announcement, the bureau said that S. 2155 will not impact loan application register (LAR) formatting; however, it does anticipate issuing revisions to the 2018 Filing Instructions Guide for HMDA later this summer. The bureau added that it expects to provide further guidance on the applicability of the Home Mortgage Disclosure Act (HMDA) data collected in 2018.
"As announced in December 2017, the Bureau does not intend to require data resubmission for HMDA data collected in 2018 and reported in 2019, unless data errors are material," the bureau stated. "Furthermore, the Bureau does not intend to assess penalties with respect to errors in data collected in 2018 and reported in 2019."
The bureau added that any examinations of 2018 HMDA data will be "diagnostic to help institutions identify compliance weaknesses, and the Bureau will credit good-faith compliance efforts."
NAFCU has resources available to credit unions on S. 2155, including a Compliance Blog post that covers many of the questions the association's compliance team has received related to the law. NAFCU also has available a summary chart that includes effective dates for some of the statute's provisions.
Related Resources
---
Get daily updates.
Subscribe to NAFCU today.