September 25, 2020
CFPB survey: Consumers falling short of emergency savings goals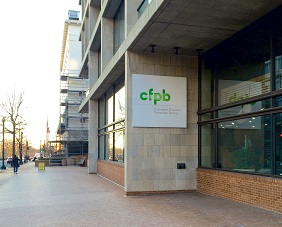 The CFPB released additional data from its Making Ends Meet Survey – conducted in May 2019 – related to consumers' saving habits. The new data from the survey indicates that many consumers are falling short of the amount they think they will need in emergency savings.
As reported, half of Americans believe they need $10,000 or more in savings for an emergency, with more than half reporting that their household has $3,000 or less in their savings and checking accounts combined.
The CFPB earlier this year issued its final rule related to payday lending, which did not include a NAFCU-sought expansion of the safe harbor for credit unions' payday alternative loans (PALs).
NAFCU continues to tout the benefits of credit unions' PALs loans to help consumers in need of safe, affordable short-term, small-dollar loans and has urged the bureau to expand its payday lending safe harbor.
Other key findings from the survey included:
people who report that they "don't save" are nearly three times more likely to experience difficulty paying bills, as compared to those who report they "save." This remains consisting within different income groups; and

those who have less than they think they need for emergencies and report that they "don't save" have particularly low levels of financial well-being and are most likely to report that finances control their lives.
The Making Ends Meet Survey is a nationally representative survey of U.S. consumers with a credit record. Access the full survey.
Additionally, the bureau's Start Small, Save Up initiative was developed to encourage consumer to create, maintain, and grow emergency savings accounts as part of their overall financial well-being. The initiative includes resource to help consumers establish a habit of savings.
The bureau previously released results from the survey, indicating that more than 40 percent of U.S. consumers had a difficult time paying a bill or expense in the last year.
Related Resources
Add to Calendar 2020-12-01 09:00:00 2020-12-01 09:00:00 Beyond the Pandemic Risk Series [Part 1]: Pandemic-Related Lending Portfolio Risks Listen On: Key Takeaways: [08:05] The most critical data that you can get your hands on would be any data that would provide you early indicators that there is going to be a delinquency issue. [10:35] One non-negotiable is that credit unions have a monitoring program that allows them to understand your risk exposure at any point in time.   [13:57] Right now we can't under-score social media; because we all interact virtually, there is a lot of good analytic and trending data that can be provided via social media. As long as you are doing that in a compliant and appropriate manner.   Web NAFCU digital@nafcu.org America/New_York public
Growth & Retention, Risk Management, Consumer Lending, Data and Analytics
preferred partner
Allied Solutions
Podcast
---
Get daily updates.
Subscribe to NAFCU today.