November 15, 2019
Compliance Blog tackles CCPA requirements for CUs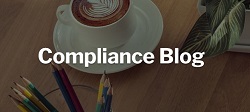 NAFCU Senior Regulatory Compliance Counsel Elizabeth LaBerge details the requirements and proposed regulations of the California Consumer Privacy Act (CCPA) in a new post on the Compliance Blog. The CCPA, which was enacted in 2018, is set to take effect Jan. 1, 2020.
"After the CCPA was passed, at least twenty amendments to address ambiguities, technical problems, drafting errors and substantive changes were considered before the California Legislature went into recess for the last time in 2019," notes LaBerge. "Eight of these amendments were passed."
NAFCU, in a joint letter with the United States Chamber of Commerce and other organizations representing every sector of the American economy, earlier this year urged the California governor, attorney general and members of the California state senate and assembly to delay the effective date of the CCPA by two years.
In the blog, LaBerge highlights the requirements that credit unions would likely be subject to under the CCPA, if they meet the threshold requirements. LaBerge also discusses the proposed regulations, which remain open for comment, highlighting that they do not include specific implementing rules for every piece of the CCPA. NAFCU will submit written comments on the proposed regulations ahead of the Dec. 6 deadline.
A number of congressional hearings have reviewed efforts to establish consumer data privacy standards as lawmakers consider national data security and privacy laws, and NAFCU has previously urged Congress to create uniform standards to prevent confusion stemming from a patchwork of different state laws.
Credit unions doing business in California may want to start preparing now to be in compliance by the effective date, as no further legislative clarification on the act is expected this year.
The association has multiple resources available to help credit unions prepare, including a webinar on CCPA and the future of privacy laws available on-demand. NAFCU members can also access a previous edition of the  NAFCU Compliance Monitor on the substantive requirements of the GDPR and how they differ from existing U.S. mandates.
Related Resources
Add to Calendar 2022-05-23 09:00:00 2022-05-23 09:00:00 Reassigning Plan Administrator Risk Listen On: Key Takeaways: [02:24] If we look at the typical qualified plan it is the client who is the plan sponsor or is assuming the role of the fiduciary for the client.  [14:32] Taking on a 3(16) role is not only understanding the law, rules, and requirements but knowing what is in that specific plan document and then applying that to that client's specific circumstance.  [21:13] Determine if you want to retain all those functions, roles, and legal and financial responsibilities. Organizations big and small may be capable but it isn't their day-to-day business so they don't really want to focus on it and they want to outsource it.  [22:56] So many times the new hires are not offered the opportunity timely. At the end of the day, if that error isn't caught, that participant loses out on the ability to save money long-term for retirement.  Web NAFCU digital@nafcu.org America/New_York public
preferred partner
Pentegra Retirement Services
Podcast
Add to Calendar 2022-05-20 14:00:00 2022-05-20 14:00:00 BSA Training for Your Board The Bank Secrecy Act (BSA) remains an area of heightened concern and examiners continue to elevate compliance expectations for your credit union. During this BSA Training for Your Board webinar, we will address the key components of BSA, Anti-Money Laundering (AML) and the Office of Foreign Asset Control (OFAC) compliance. You will leave with a basic understanding of the BSA, the current examiner focus for compliance and your role as a board member.  Covered Topics Program requirements Risk assessment Regulator focus Regulator updates and guidance Key Takeaways Understand the basic requirements of the BSA. Develop an understanding of BSA risks to apply to your credit union. Anticipate examiner expectations and how to satisfy them. Purchase Now$295 Members | $395 Nonmembers(Additional $50 for USB)One registration gives your entire team access to the live webinar and on-demand recording until May 23, 2023.Go to the Online Training Center to access the webinar after purchase » Who Should Attend Board members Board chairs and vice chairs Supervisory committee members Presidents/CEOs Executive assistants Education Credits NCCOs will receive 1.0 CEUs for participating in this webinar NCRMs will recieve 1.0 CEUs for participating in this webinar NCVEs will receive 1.0 CEUs for participating in the webinar NCBSOs will receive 1.0 CEUs for participating in the webinar CPA credit information is below; recommended 1.0 CPE credits. CPA Certification Credit Information Reviewer: Josie Collins, Associate Director of Education, NAFCU Learning Objectives:  See key takeaways Program Level: Basic Prerequisites Needed: None Advance Preparation Needed: None Delivery Method: Group Internet-Based Recommended CPE Credits: 1.0 credits Recommended Field of Study: Regulatory Ethics – Technical About Our Webinars Our webinars are streamed live from NAFCU headquarters near Washington, DC. Your audio/video feed of the presenters includes presentation slides and downloadable handouts. You can easily submit your questions to the presenters at any time during the live broadcast, with no dialing over the phone! The audio and video stream directly through your computer. Web NAFCU digital@nafcu.org America/New_York public
Credits: NCCO, NCRM, NCVE, NCBSO, CPE
Webinar
---
Get daily updates.
Subscribe to NAFCU today.