December 05, 2018
CUs can raise CECL concerns during Dec. 14 FASB webcast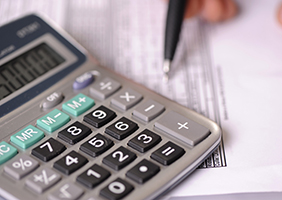 Registration is still available for a Financial Accounting Standards Board (FASB) Dec. 14 webcast that will update private and not-for-profit organizations on the board's standard-setting agenda, including credit losses implementation. NAFCU continues to attend meetings and share credit unions' concerns related to the current expected credit loss (CECL) accounting standard in order to obtain more guidance on the issue for the industry.
The webcast begins at 1 p.m. Eastern Dec. 14; the agenda is available here. The webcast includes a Q&A, which would be a good opportunity for credit unions to ask if FASB is considering targeted relief for CECL.
Recently, FASB issued a final update to clarify the effective date for its CECL standard. This standard requires financial institutions – including credit unions – to record expected losses whenever they make a new loan. This is causing concern within the industry as it could mean financial institutions may have to either raise more capital or lend less.
The final update makes clear that the implementation of the standard for non-public business entities (PBEs) is only required for fiscal years after Dec. 15, 2021. As a result, credit unions would not need to begin reporting data on call reports until the beginning of 2022. The update also clarifies that operating lease receivables are not covered within the scope of CECL – a clarification welcomed by NAFCU.
Credit unions' concerns related to CECL were discussed during a recent meeting between the NAFCU Board and Federal Reserve Vice Chairman of Supervision Randal Quarles. Quarles also discussed CECL concerns while delivering the regulator's semiannual report to Congress.
NAFCU continues to urge the FASB to coordinate with the NCUA on guidance and recently sent a letter to the NCUA outlining NAFCU's efforts to help address credit unions' CECL concerns and encouraged the agency to work with FASB "to reduce burdens on credit unions and alleviate industry uncertainty."
Credit unions can learn more about some of the key qualities and trade-offs under various CECL implementation models in a study NAFCU released last year.
Related Resources
---
Get daily updates.
Subscribe to NAFCU today.