May 04, 2021
CUs: Provide feedback on climate, mortgage issues by Tuesday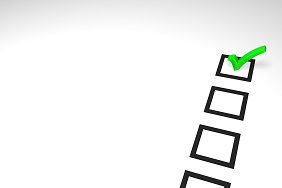 Member credit unions have one week left to provide feedback through NAFCU's Economic & CU Monitor survey. This month's survey is focused on climate risks that could impact credit unions' operations and portfolios, as well as mortgage-related compliance requirements.
Respondents can complete the survey online; responses are due next Tuesday.
Climate impact on the financial sector has been a popular topic of discussion in Washington recently, with President Joe Biden working on an executive order to combat climate-related financial risks that could create new regulations on businesses, including the banking industry. Several congressional committees have also held hearings on the topic, and Treasury Secretary Janet Yellen recently gave an update on the administration's efforts to address financial risks posed by climate change.
In addition, NAFCU provided feedback to the Federal Housing Finance Agency on the risks climate change and natural disasters pose to the housing finance system and advocated for coordinated efforts among Financial Stability Oversight Council and other federal agencies.
The ECU Monitor survey seeks to better understand how credit unions are assessing and preparing for climate-related risks. There are also questions on CFPB regulations related to the Home Mortgage Disclosure Act, qualified mortgage rule, and Real Estate Settlement Procedures Act.
Also included in the survey are eight questions on growth and earnings outlook, lending conditions, and regulatory burden to help inform NAFCU's Credit Union Sentiment Index (CUSI). Of note, while the CUSI continued to drop in March, respondents' outlook on growth over the next 12 months has improved as economic conditions have rebounded in the wake of the coronavirus pandemic.
NAFCU relies on survey responses to provide its members a glimpse of trends affecting the credit union industry as a whole and inform its advocacy efforts. The association also uses survey responses to inform its advocacy efforts on Capitol Hill and with regulatory agencies such as the NCUA, the CFPB, and the Federal Reserve.
For more on NAFCU's award-winning research team, check out the association's Macro Data Flash reports for insights into interest rates, auto sales, home market.
Related Resources
Home-Secured Lending
Blog Post
Home-Secured Lending
Blog Post
Home-Secured Lending
Blog Post
Fair Lending , Home-Secured Lending Consumer Lending
Blog Post
---
Get daily updates.
Subscribe to NAFCU today.