October 06, 2020
Dive into FinCEN's BSA/AML relief efforts on Compliance Network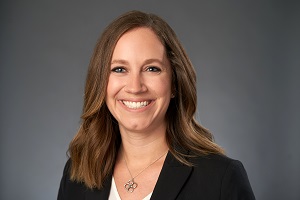 As the Financial Crimes Enforcement Network (FinCEN) gathers feedback on potential improvements to anti-money laundering (AML) programs, NAFCU Senior Regulatory Affairs Counsel Kaley Schafer has a new post on the member-only Compliance, Risk & BSA Network further detailing regulatory relief efforts.
FinCEN last month published the advance notice of proposed rulemaking (ANPR) seeking comments on potential regulatory amendments under the Bank Secrecy Act (BSA) in order to "provide financial institutions greater flexibility in the allocation of resources and greater alignment of priorities across industry and government, resulting in the enhanced effectiveness and efficiency of [AML] programs."
In her post, Schafer notes that "this is the first time in a long time that FinCEN is opening the door to widespread regulatory reform." She urges credit unions to provide feedback on the ANPR – either directly to Schafer or via NAFCU's Regulatory Alert – as "now is the time to voice necessary changes."
Schafer provides members of the Compliance, Risk & BSA Network an overview of the BSA/AML landscape, highlighting legislative efforts and media attention on BSA reporting that could influence reform efforts.
BSA/AML reform is one of NAFCU's advocacy priorities for 2020, and the association has urged Congress to enact BSA/AML legislation to reduce regulatory burdens, including those related to suspicious activity report (SAR) and currency transaction report (CTR) filings.
BSA/AML compliance is also one of the NCUA's 2020 supervisory priorities; the agency recently issued an exemption for certain loans made by credit unions from customer identification program requirements.
NAFCU Networks are great resources for credit union professionals looking to connect with peers on key industry issues. In addition to the Compliance, Risk & BSA Network, NAFCU has five other role-specific online communities: CFO Network, Lending Network, Marketing & Growth Network, Human Resources Network and Cybersecurity & IT Network. The NAFCU Networks are free, member-only resources. Register now to join a NAFCU Network, or email info@nafcu.org for assistance. Representatives from NAFCU-member credit unions may use their NAFCU website login to access the network.
Related Resources
---
Get daily updates.
Subscribe to NAFCU today.