March 04, 2020
DoD's latest interpretive rule explained in Compliance Blog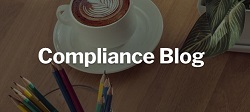 The Department of Defense (DoD) last week issued a third interpretative rule for its Military Lending Act (MLA) regulations that reverts language for Question No. 2 to guidance originally issued in 2016. NAFCU Vice President of Regulatory Compliance Brandy Bruyere breaks down what this means for credit union operations and how it adds to clarification in a new post on the Compliance Blog.
"The original MLA regulations only applied to three kinds of products: payday loans; tax refund anticipation loans; and vehicle title loans, when made to certain servicemembers and their dependents," explains Bruyere. "Effective October 3, 2016, the DoD expanded the scope of these rules to include most consumer credit products, with certain statutory exceptions including vehicle purchase loans and residential loans."
Bruyere goes on to provide background about the difficulties credit unions faced from 2015 to 2017 with regards to the implementation of MLA regulations.
Bruyere highlights that in 2016 and 2017, the DoD attempted to provide some clarity with interpretive rulings that proved helpful in some respects but created new questions as well.
"This [third interpretive rule] is good news for credit unions in terms of the difficulties presented by the language pulling vehicle purchase loans that finance credit related products into the scope of the MLA," Bruyere adds. "However, it does restore the previous ambiguities about the scope of question 2."
In regards to the publication of the latest MLA interpretive rule,  Bruyere points out that the DoD indicated they will further consider this issue.
"NAFCU will continue to advocate for clarity for credit unions and keep members posted on this issue," Bruyere concludes.
Bruyere points to NAFCU's many previous Compliance Blog posts on this topic and the member-only MLA Compliance Guide as resources for further comprehensive guidance. For more on the interpretive rule, read Bruyere's blog post.
Related Resources
Add to Calendar 2023-02-03 09:00:00 2023-02-03 09:00:00 Winning the Battle for Deposits Listen On: Key Takeaways: [01:28] An overview of the current macro environment. [02:55] Traditional tactics used by credit unions in the battle for deposits and why these are no longer enough. [07:39] Rife competition in the credit union space and how to stand out from the crowd.  [10:23] The benefits credit unions can experience by reducing the cognitive load of their members [18:17] Advantages and disadvantages of PFM tools in the battle for deposits.  [20:14] What credit unions should demand of their vendors. Web NAFCU digital@nafcu.org America/New_York public
preferred partner
Personetics
Podcast
Add to Calendar 2023-02-02 14:00:00 2023-02-02 14:00:00 How to Leverage Loan Participations in a Low Liquidity Environment About The Webinar As credit unions continue to face challenges with liquidity starting off 2023, strategic pricing and long-term alternative funding strategies can play a key role in allowing credit unions to serve more members and successfully manage the balance sheet. Loan participations can play a key role helping credit unions sustainably grow their originations, provide the marketplace access to quality, short duration investments, and successfully grow market share. Please join Amy Henderson, Chief Consumer Services Officer at Greenstate CU, Devin Hughes, VP of Business Development at LendKey, and Michael Adams, VP of Lender Development at Open Lending for a panel discussion to learn how credit unions can strategically serve more members, effectively price for loans, and successfully manage their balance sheet. Attendees will: Hear from Credit Union and FinTech experts Learn about loan pricing strategies and participation strategies Glean best practices from industry leaders who have been executing on these innovative strategies that better position the balance sheet for long term growth Find out how credit unions can start the process to identify trusted partners to help them execute on this strategy and serve more members Register for the Webinar Web NAFCU digital@nafcu.org America/New_York public
preferred partner
Open Lending
Webinar
Management, Relationships, Consumer Lending
preferred partner
Wolters Kluwer
Blog Post
---
Get daily updates.
Subscribe to NAFCU today.