July 12, 2019
FASB to consider NAFCU-sought CECL delay for CUs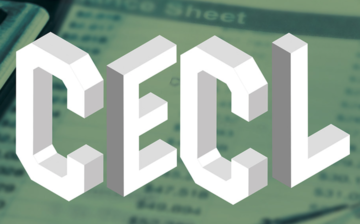 NAFCU will attend next week's Financial Accounting Standards Board (FASB) meeting during which the board will consider delaying its current expected credit loss (CECL) standard for not-for-profit organizations, potentially by an additional year. If a one year delay is proposed and approved, credit unions would not need to comply with the standard until 2023.
NAFCU has consistently communicated credit unions' concerns about the standard to FASB. Earlier this year, the association urged the board to exclude credit unions from CECL. Outside of an exclusion, NAFCU asked that FASB proactively provide credit unions with relief and consider a one-year delay of the effective date for non-public business entities.
The association has also worked with Congress to seek relief for credit unions. Both the House and Senate have introduced legislation to halt the implementation of CECL and require FASB to conduct a quantitative analysis of its impact. Thursday, NAFCU wrote to House Financial Services Committee Chairwoman Maxine Waters, D-Calif., and Ranking Member Patrick McHenry, R-N.C., urging them to consider the House bill soon.
"The CECL standard is an unnecessarily complex accounting method for credit unions and only adds to mounting regulatory stress," the association said. "In such a climate, we urge continued attention to the costs that will likely result from implementation of the standard, particularly for small credit unions."
FASB's meeting announcement says that the board "will discuss whether and how effective dates should be staggered for public companies, small public companies, private companies, and not-for-profit organizations." Recent reports indicated that FASB may push the consolidated date to 2023.
NAFCU encourages credit unions to continue preparing to implement the standard; the association has a number of resources to help credit unions prepare including webinars, articles, FAQs and an in-depth study. The NCUA's chief accountant also gave an update on the standard and the agency's supervisory expectations during NAFCU's Annual Conference in New Orleans last month.
NAFCU and member credit unions met with the agency earlier this year to discuss implementation concerns and the NCUA's approach to CECL examination; the agency's CECL Exam Questionnaire that will be used during upcoming exams in 2019 can be accessed here. 
The association will keep credit unions updated as FASB considers additional guidance and relief for the industry.
Related Resources
---
Get daily updates.
Subscribe to NAFCU today.