July 01, 2019
FASB considers CECL delay, NAFCU says CUs should prepare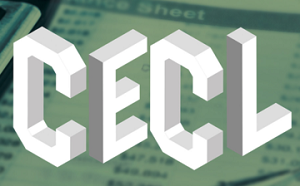 The Financial Accounting Standards Board (FASB) plans to meet next month to discuss whether to reduce the number of effective dates for the current expected credit loss accounting rule (CECL) with reports saying the board may push back the consolidated date to 2023.
"CECL has three effective dates: public [companies] are Jan. 1, 2020; private companies without restrictions on their shares are Jan. 1, 2021, and all others are Jan. 1, 2022," said board Chairman Russ Golden in an interview with American Banker. "That does cause some confusion. And one of the things we'll be looking at is, 'Is it easier for this system just to [not only] have a staggered effective date, but two effective dates?'"
NAFCU has been, and will continue to be, engaged with FASB staff in an effort to provide its members with the latest updates on what the industry can expect and recommends that credit unions prepare to start reporting in 2022.
Golden added that smaller firms may not be ready to meet the deadline and could benefit from witnessing how bigger institutions comply with the new standard come January 2020.  "The pushback for smaller institutions is similar to some of the pushback we received prior to me becoming chair, and it has to do with the concerns that small business have on availability of resources — the costs associated with … training their employees, training their users."
Last week, FASB issued a proposed accounting standards update that would make a technical correction to CECL to permit organizations to record negative allowances on purchased financial assets with credit deterioration (PCD) – an issue that was raised during a recent stakeholder meeting.
NAFCU has a number of resources to help credit unions prepare including webinars, articles, FAQs and an in-depth study. NAFCU's award-winning compliance team also provided an update on CECL to members during a Q2 member call earlier this month.
Despite these recent updates, NAFCU will continue to urge FASB to exempt credit unions from this standard and work with all stakeholders to obtain relief for credit unions.
Related Resources
---
Get daily updates.
Subscribe to NAFCU today.