March 12, 2020
FASB meets on CECL, releases new technical updates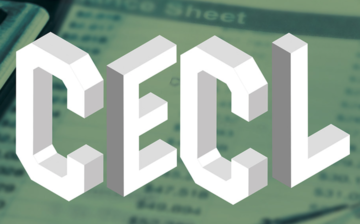 The Financial Accounting Standards Board (FASB) yesterday met to discuss whether it would be appropriate to recognize an insurance recovery asset in conjunction with an insured expected credit loss under the amendments included in its current expected credit loss (CECL) standard. During the meeting, FASB staff indicated that they were not currently working on any major substantive issues related to CECL.
FASB staff determined that recognition would be appropriate under CECL, as long as such recognition met a particular scope exception from applying derivative accounting for certain insurance or certain financial guarantee contracts and passing the risk transfer test in Subtopic 340-30 and Subtopic 944-20.
Additionally, FASB gave a status update on workshops devoted to CECL, sharing that they plan to conduct at least six more workshops across the country this year and are open to requests from credit unions who wish to arrange a workshop. View the currently planned workshops.
Earlier this week, FASB issued a new accounting standards update for its major standards, including CECL. According to the board, the update intends to make "narrow-scope" improvements and is part of FASB's ongoing codification improvement project, aiming to clarify specific areas of accounting guidance in efforts to avoid "unintended application."
NAFCU has devoted considerable time and resources to educate credit unions on CECL requirements, and to share the industry's concerns with FASB. The association has also shared concerns with lawmakers, the NCUA and Federal Reserve, and has worked to obtain certain changes and more guidance on the standard.
NAFCU's January Economic & CU Monitor report revealed that CECL is one of the issues credit unions are most concerned about this year; the association has a new resource page to help credit unions stay informed on the issue. In addition, the NAFCU CFO Network – an exclusive member-only online community for credit union CFOs – has ongoing discussions about how credit unions are addressing CECL issues.
Related Resources
Frequently Asked Questions
---
Get daily updates.
Subscribe to NAFCU today.