November 26, 2018
FCC to take up NAFCU-sought reassigned numbers database Dec. 12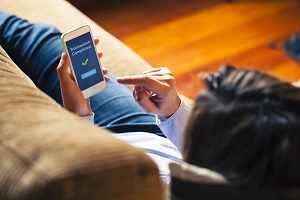 During its Dec. 12 meeting, the Federal Communications Commission (FCC) will vote to issue a rulemaking to create a single, comprehensive reassigned numbers database to aid in the elimination of illegal robocalls. NAFCU has voiced its support for the creation of a reassigned numbers database since last year.
NAFCU will attend the meeting.
In a Nov. 20 blog post, FCC Chairman Ajit Pai – with whom NAFCU has met – pointed out that financial institutions had repeatedly stated the need for such a database and explained that it would "enable any caller to verify whether a telephone number has been reassigned before calling that number."
In previous comment letters to the FCC on this issue, NAFCU requested that the database rulemaking include standards to update information in a timely manner and mandatory reporting requirements. The association also asked that the FCC create a safe harbor for callers who inadvertently make calls to reassigned numbers after checking the database, and also exempt credit unions from any cost associated with using the reassigned numbers database.
NAFCU has actively worked with the FCC over the past three years to obtain more clarity and flexibility under the Telephone Consumer Protection Act (TCPA) so credit unions can contact their members without fear of breaking the law.
Most recently, NAFCU has raised concerns over mixed court decisions on the FCC's definition of autodialer. The association has called for the FCC to take a narrower approach to defining an automatic telephone dialing system (ATDS).
Related Resources
---
Get daily updates.
Subscribe to NAFCU today.