November 08, 2018
FHFA issues more info on GSEs' capital standards proposal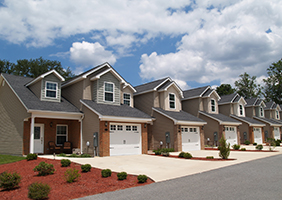 The Federal Housing Finance Agency (FHFA) this week released supplementary materials related to its proposed rule that would set capital requirements for government-sponsored enterprises (GSEs) Fannie Mae and Freddie Mac. NAFCU is supportive of efforts that will ensure the GSEs' stability in the secondary mortgage market.
The additional information includes a table of estimated risk-based capital (RBC) requirements for multifamily whole loans, guarantees and related securities as of Sept. 30, 2017, separately for the GSEs.
The FHFA's proposed capital rule is meant to assess credit risk across different loan categories, as well as market risk, operational risk and going-concern buffer components. It would establish a new framework for RBC requirements and two alternatives for an updated minimum leverage capital requirement: one would require the GSEs to hold capital equal to 2.5 percent of total assets, and the other would require them to hold capital equal to 1.5 percent of trust assets and 4 percent of non-trust assets.
The final rule would be suspended until the GSEs were removed from conservatorship.
NAFCU issued a Regulatory Alert on the proposed rule in August; comments are due to the FHFA Nov. 16.
Related Resources
---
Get daily updates.
Subscribe to NAFCU today.