January 09, 2019
Fintechs must compete on a level playing field, says NAFCU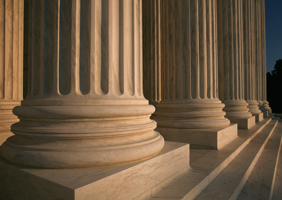 NAFCU's Brad Thaler yesterday reiterated the association's call for lawmakers "to continue to scrutinize the growing fintech sector" to ensure a level playing field between fintechs and regulated financial institutions.
"It is important to note that credit unions do not view fintech companies in adversarial terms," wrote Thaler, NAFCU's vice president of legislative affairs. "… However, credit unions are concerned when unregulated fintech companies exploit supervisory gaps to obtain a competitive advantage in the marketplace.
"Although non-bank lenders are subject to the enforcement and rulemaking authority of the CFPB, they are not supervised the same way as credit unions or banks."
Thaler sent the letter to House Financial Services Committee Chairwoman Maxine Waters, D-Calif., and Ranking Member Patrick McHenry, R-N.C., in response to efforts by Zillow to enter the mortgage market. In November, Zillow completed its acquisition of Mortgage Lenders of America and said it plans to take steps to simplify the home-buying process.
In addition, Thaler flagged potential data security vulnerabilities in fintechs as they may not be subject to the same cybersecurity examinations credit unions are under the Gramm-Leach-Bliley Act. He restated the need for Congress to enact a strong national data security standard.
Related Resources
Privacy , Privacy
Blog Post
Privacy , Privacy
Blog Post
Privacy , Privacy
Blog Post
---
Get daily updates.
Subscribe to NAFCU today.