July 15, 2020
FSOC begins activities-based review of secondary mortgage market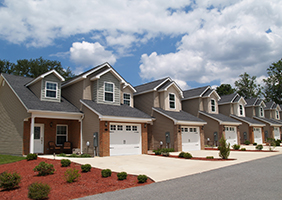 The Financial Stability Oversight Council (FSOC) Tuesday announced it will begin an activities-based review of the secondary mortgage market. In December, the council announced the same approach for nonbank financial company designations in order to identify and address potential risks to financial stability.
Federal Housing Finance Agency (FHFA) Director Dr. Mark Calabria, who serves on FSOC alongside NCUA Chairman Rodney Hood and leaders of other federal and state regulatory bodies, offered his support for this approach saying that, "As demonstrated by the 2008 financial crisis and again by COVID-19, Fannie Mae and Freddie Mac must be well capitalized in order to support the mortgage market during a stressed environment."
NAFCU has led housing finance reform efforts to ensure credit unions' unfettered access to the secondary mortgage market. The association has testified before Congress on the issue, and works closely with Calabria on housing finance-related issues.
In May, the FHFA re-proposed its rule to set capital requirements for the government-sponsored enterprises (GSEs) as part of its efforts to soon release the GSEs from conservatorship. Following the release of housing finance reform plans last year, the FHFA and Treasury Department reached an agreement to allow the GSEs to start rebuilding capital.
NAFCU continues to urge FHFA to work with Congress to ensure credit unions' interests are protected in housing finance reform efforts and that certain safeguards are codified in law before removing the GSEs from conservatorship.
Related Resources
---
Get daily updates.
Subscribe to NAFCU today.