June 28, 2019
HMDA comment periods extended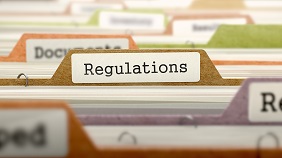 The CFPB is extending the comment period on its advance notice of proposed rulemaking (ANPR) related to data collection and reporting requirements under the Home Mortgage Disclosure Act (HMDA). The bureau also plans to reopen comments on its proposal to raise HMDA's transactional and institutional reporting thresholds.
Credit unions and other covered institutions reported their first set of HMDA data in March. The CFPB is extending the ANPR's comment period by three months – to Oct. 15 – to allow time to review the submitted data. More information on what feedback the bureau would like can be found in NAFCU's Regulatory Alert.
The bureau also said it will publish a notice in the Federal Register at a later date to reopen the comment period on certain aspects of the proposed rule related to reporting thresholds. This will allow the public to review the national data set, which is expected to publish later this summer, and provide additional comments on the proposal.
NAFCU submitted comments on the threshold proposal earlier this month. In the letter, NAFCU offered support for increasing the thresholds and also offered specific suggestions to provide even more relief to credit unions. The association noted that "HMDA reporting for credit unions has a disproportionate cost impact because these institutions often lack the scale, sophistication, and bargaining power to easily implement fully-automated reporting systems."
NAFCU will continue to review the data and share credit unions' HMDA reporting concerns with the bureau.
Related Resources
---
Get daily updates.
Subscribe to NAFCU today.