March 16, 2021
HMDA focus of CU, CFPB meeting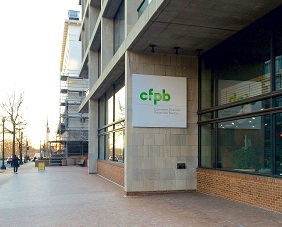 NAFCU-member credit unions joined the association for a meeting with CFPB staff Monday to discuss the Home Mortgage Disclosure Act (HMDA) and ongoing efforts at the bureau to review the data collection and reporting process, as well as public disclosure of data.
Representatives from American Airlines Federal Credit Union, Navy Federal Credit Union, Tower Federal Credit Union, and University of Michigan Credit Union joined NAFCU Senior Regulatory Affairs Counsel Kaley Schafer for the meeting.
The CFPB's rulemaking agenda released in December indicated the bureau would propose rules on these issues early this year, though the change in leadership at the bureau has likely delayed the timing.
As HMDA is a large contributor to credit unions' compliance costs, NAFCU has consistently called on the bureau to provide the industry with regulatory relief under the law while still supporting fair lending practices.
In response to the bureau's advance notice of proposed rulemaking on HMDA data collection, NAFCU offered suggestions to make compliance less burdensome – primarily by eliminating data points that do not ultimately support HMDA's goals. The association also provided additional comments on the costs and resources needed to comply with HMDA's data collection and reporting, and raised privacy concerns about data that could allow mortgagors to be identified.
The CFPB in April 2020 provided some NAFCU-sought regulatory relief as it finalized its final rule to raise the data reporting thresholds under HMDA. While the bureau provided reporting relief under HMDA and other regulations amid the pandemic, CFPB Acting Director Dave Uejio recently indicated the bureau will resume these data collections.
NAFCU will continue to work closely with the bureau to ensure credit unions are not overly burdened by rules that are intended to stop bad actors and are able to access tools to help their members through the pandemic.
Related Resources
---
Get daily updates.
Subscribe to NAFCU today.