June 16, 2022
House passes DEI package containing provisions both supported and opposed by NAFCU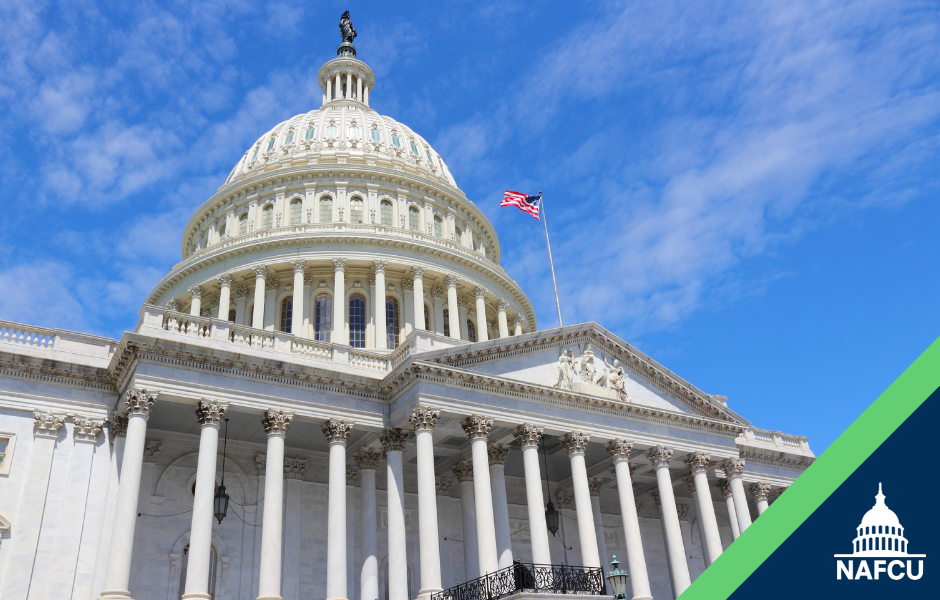 The House Wednesday passed the Financial Services Racial Equity, Inclusion, and Economic Justice Act package, in a 215-207 vote, which includes the NAFCU-backed Expanding Financial Access for Underserved Communities Act. The bill would allow all types of federal credit unions to add underserved areas to their field of membership and adds "banking deserts," areas not within 10 miles of a branch of a financial institution, to the definition of an underserved area.
The CDFI Bond Guarantee Program Improvement Act, also included in the package, would  permanently authorize the CDFI Bond Guarantee Program. The package also contained several CDFI reforms targeted at aiding financial institutions. Of note, NAFCU Vice President of Legislative Affairs Brad Thaler, ahead of yesterday's votes, wrote to the House urging lawmakers to update a current provision in the package that adds women's banks to the definition of minority depository institutions  to also include credit unions. 
Thaler shared concerns regarding certain provisions included in the package that would increase data reporting and disclosure requirement burdens on credit unions. In addition, Thaler shared concerns around provisions that would expand the CFPB's authority. 
"While they may be well-intentioned, we must caution against the burden they stand to place on community financial institutions," wrote Thaler. "We believe that these provisions may prove counterproductive to the goal of increasing access to capital as institutions spend resources to comply, rather than use them to aid members."
The package now moves to the Senate, where it is unlikely to be considered due to the limited days remaining in this Congressional session. NAFCU will continue to monitor the legislation and ensure credit union concerns are considered by lawmakers.
Related Resources
Leadership, Growth & Retention
preferred partner
Allied Solutions
Blog Post
Add to Calendar 2023-09-27 14:00:00 2023-09-27 14:00:00 Financial Services Mega-Trends: Welcome to a Whole New World of Financial Services About the Webinar A transformation is underway in the U.S. financial services industry that will have a profound impact on how participants do business, how they strategize about their futures, and how they collaborate around products, service and information. During this session, Cynthia Schroeder, Larry Pruss, and Patti Wubbels will highlight mega-trends worth watching. Key Takeaways: • How the financial services business model is changing • How new entrants are disrupting the industry through innovation • How technology is changing the nature of financial services delivery and distribution • How demographic shifts require credit unions to adapt their cultures and value propositions to gain market share among younger members • How credit unions must adopt a security-first mindset to protect their reputations and the data of their members Register Here Web NAFCU digital@nafcu.org America/New_York public
preferred partner
Strategic Resource Management
Webinar
Mortgage Servicing
preferred partner
Dovenmuehle
Blog Post
Cybersecurity, Risk Management
preferred partner
DefenseStorm
Blog Post
---
Get daily updates.
Subscribe to NAFCU today.