January 08, 2019
ICYMI: Compliance Blog explains appeals court's ADA decision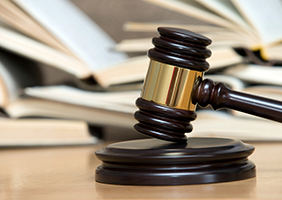 A NAFCU Compliance Blog explains last week's decision from the U.S. Court of Appeals for the Fourth Circuit to uphold the dismissal of a lawsuit against the Department of Labor Federal Credit Union (DOLFCU) related to unclear website accessibility standards under the Americans with Disabilities Act (ADA).
NAFCU stood by DOLFCU at oral arguments before the court in October and filed an amicus brief in support of the credit union in this case.
NAFCU Executive Vice President of Government Affairs and General Counsel described the Fourth Circuit's decision as important for credit unions because a decision at the appellate level is "likely to set a heavier precedent than those we've already seen from lower court cases."
In the Compliance Blog post, NAFCU Vice President of Regulatory Compliance Brandy Bruyere explains the legal principle of standing – which a plaintiff needs to file a lawsuit – and says that "the court unanimously agreed that, while the ADA is critical to surmounting the challenges posed to disabled Americans, this plaintiff, someone who is not in the credit union's field of membership, does not have standing to bring this kind of lawsuit."
Bruyere also summarizes NAFCU's efforts to support credit unions facing these meritless lawsuits and outlines some steps credit unions have taken to address website accessibility concerns.
The Compliance Blog post is available here; NAFCU resources for dealing with the ADA issue can be found here.
Those interested can sign up to receive new NAFCU Compliance Blog posts in their inbox every Monday, Wednesday and Friday here.
Related Resources
---
Get daily updates.
Subscribe to NAFCU today.