February 28, 2019
Increase in elder financial abuse seen in new report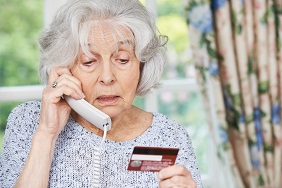 The number of elder financial exploitation (EFE) suspicious activity reports (SARs) filed by financial institutions quadrupled between 2013 and 2017, according to a new report from the CFPB. In addition, nearly 80 percent of these filings involved monetary loss to individual or financial institution.
On average, older Americans lost $34,200, while 7 percent of the EFE SARs showed losses exceeding $100,000. One-third of those who lost money were at least 80 years old. "A monetary loss was more common, and the amount lost was greater, when the older adult knew the suspect than when suspects were strangers," the report revealed.
NAFCU has met with the bureau and NCUA to discuss resources available to credit unions to detect and prevent elder financial abuse. The association also has a webinar on the issue available on-demand, as well as various compliance resources.
The report provides insights to key facts, trends and patterns revealed in 180,000 EFE SARs analyzed by the bureau. Read the full report here.
Reducing elder financial abuse has become a priority for federal agencies; last year, the Department of Justice, CFPB, Federal Trade Commission and other agencies announced a new task force that will mainly focus on fraud against the elderly, servicemembers and veterans.
Related Resources
Accounts Consumer Lending
Blog Post
---
Get daily updates.
Subscribe to NAFCU today.