May 01, 2019
Lawmakers: Need to distinguish legitimate calls from robocalls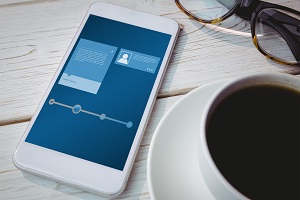 As Congress considers ways to combat the scourge of robocalls, a hearing held by a House Energy and Commerce subcommittee Tuesday noted the need to distinguish legitimate calls, like those made by credit unions to their members, from illegal robocalls.
During Tuesday's hearing, Committee Chairman Frank Pallone, D-N.J., and Member Bill Johnson, R-Ohio, commented that legislation should not prevent financial institutions from making important calls to their members. Witnesses agreed that legislation should target illegal callers that often harass consumers, rather than those made by legitimate businesses. Witnesses also offered support for the creation of a reassigned numbers database.
NAFCU Vice President of Legislative Affairs Brad Thaler, ahead of the hearing, shared concerns with subcommittee members about the Stopping Bad Robocalls Act (H.R. 946) as it "includes a definition of 'robocall' that greatly expands the [Telephone Consumer Protection Act's (TCPA) ] definition of  'autodialer' and would effectively sweep in and place limitations on a very broad set of communications and call dialing equipment than previously contemplated."
In addition to sharing concerns with lawmakers related to TCPA modernization efforts, NAFCU has actively worked with the Federal Communications Commission (FCC) over the past three years to obtain more clarity and flexibility under the TCPA to ensure credit unions can contact their members without fear of breaking the law.
Last year, the FCC approved a NAFCU-sought reassigned numbers database to aid in the elimination of illegal robocalls. The rulemaking also included a safe harbor for inadvertent calls made because of database errors; NAFCU had advocated for a safe harbor but recommended a broader one than the FCC finalized.
Related Resources
---
Get daily updates.
Subscribe to NAFCU today.