October 20, 2021
Learn how to develop data for success on day 3 of MLI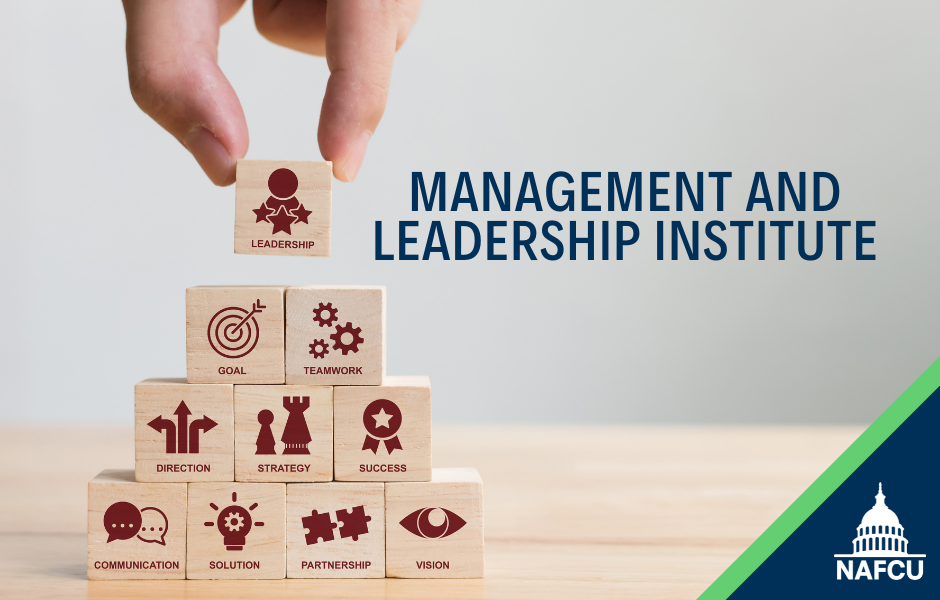 NAFCU's Management and Leadership Institute begins its third day with a session on today's digital transformation led by Visions FCU Vice President and Chief Digital Officer Thomas Novak. Attendees will then discover the essentials of credit union marketing with Vantage West Credit Union Chief Marketing and Digital Officer Andrew Downin. 
Following the morning sessions, conference attendees will dive into ethics with State Employees' Credit Union Chief Legal Officer and General Counsel Sarah Trexler. This session will go over the importance of organizational and personal ethics and the legal implications for failing to uphold them. 
The final two sessions will be led by Wings Financial Credit Union Vice President of Analytics and Business Consulting Services Michael Lindberg who will discuss how to harness and utilize the power of data for credit unions, and State Department FCU Managing Director of Lending Don DiMatteo who will go over how to expand your credit union's lending strategies. 
The third day will conclude with small group project meetings, where attendees will work on assignments based on the day's sessions. 
Stay tuned to NAFCU Today for updates and follow #NAFCUInstitute on Twitter.
Related Resources
Accounts Operations Consumer Lending
Blog Post
Credit Unions, Board of Directors, Web/Tech, Organizational Change, Merger
preferred partner
DDJ Myers
Blog Post
---
Get daily updates.
Subscribe to NAFCU today.