December 03, 2018
NAFCU to attend SBA, DOJ roundtable on ADA concerns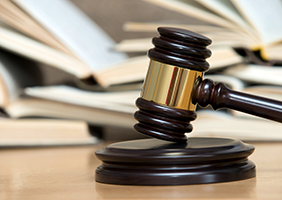 NAFCU will attend a roundtable today at the Small Business Administration (SBA) focused on Americans with Disabilities Act (ADA) accessibility concerns, including website accessibility. NAFCU is working to obtain guidance from the Department of Justice (DOJ) on website accessibility standards, and continues to defend credit unions facing meritless lawsuits as a result of ambiguities in the law.
NAFCU Vice President of Regulatory Compliance Brandy Bruyere and Regulatory Affairs Counsel Kaley Schafer will attend today's meeting. Representatives from the DOJ's Disability Rights Section will also attend and provide an overview of issues small business face related to ADA requirements. Following the DOJ's presentation, attendees will have an opportunity to share their experiences on the issues.
NAFCU has been active on the website accessibility issue for more than a year – engaging with the Justice Department and Congress to provide guidance. In September, a group of senators – led by Senate Judiciary Committee Chairman Chuck Grassley, R-Iowa – sent a NAFCU-sought letter to the DOJ urging that it provide clarity on this issue.
In October, NAFCU attended oral arguments for the Department of Labor Federal Credit Union (DOLFCU) held by the U.S. Court of Appeals for the Fourth Circuit. The association has filed 16 amicus briefs, including two at the appellate level (one for DOLFCU), in seven different states to support credit unions targeted by ADA website accessibility litigation. So far, seven of the complaints in which NAFCU has supported the credit union have been dismissed.
While NAFCU and its members strongly support the protections of the ADA, it believes that these efforts are best achieved through clear guidance and standards for website compliance, not through meritless and costly lawsuits.
NAFCU resources for dealing with the ADA issue can be found here.
Related Resources
---
Get daily updates.
Subscribe to NAFCU today.