March 13, 2020
NAFCU brief details economic outlook amid coronavirus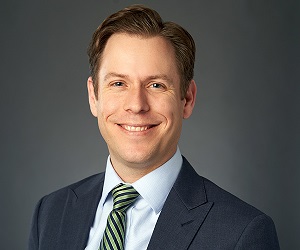 NAFCU Chief Economist and Vice President of Research Curt Long has developed a new brief to help credit unions understand the current economic situation – and potential implications – in the wake of the coronavirus, as well as how credit unions could individually be impacted.
On the state of the economy, Long notes the strength prior to the virus "should help the U.S. weather the storms better than it would otherwise." However, responses to address the coronavirus threat and added headwinds due to its uncertainty will have large impacts on the economy.
"In the near term, NAFCU expects a sharp slowdown to the economy in the second and third quarters, at a minimum," Long writes. "Recession is a distinct possibility. It remains an open question whether we should expect a rapid recovery once the worst is over (i.e., a v-shaped recovery). While that would be typical of a natural disaster, those events do not typically hang in the psyche of the consumer."
Long outlines some advantages the U.S. has compared to other countries dealing with the virus:
financial institutions are as strong as any and more highly capitalized than at any point in recent history;
the U.S. remains the safest haven in the world, and any expansion in the fiscal deficit will be serviced at exceedingly low rates; and
the U.S. and others will be watching and taking notes as countries like China and South Korea, who were on the leading edge of the spread of the virus, transition from containment and mitigation back into regular economic life.
In addition, Long explains why market reaction to the coronavirus has been so extreme, noting that extreme measures have helped to combat the spread of the virus in some areas while health experts continue to study the transmission and strength of the virus. He provides additional details on fiscal responses to support consumers and economies.
For credit unions, Long says experiences will vary, but all will ultimately be impacted to some degree.
"Certain credit unions are likely to be hit harder by the economic and financial impact of the coronavirus than others," Long says. "Those located in areas heavily dependent on oil production or those in vacation or conference destinations (Las Vegas, Orlando) may struggle for a time. Depending on how the virus responds to warmer weather, your region's climate may play a role.
"Credit unions located in denser urban areas should probably plan on seeing a bigger impact from the virus than those in rural areas where members and staff can more easily limit close contact with others. Finally, given that social distancing may be part of the response to the coronavirus threat, those credit unions that have invested in technology in recent years and have robust digital offerings are better placed to continue to serve their members in the coming months," he concludes.
Long reminds credit unions that "operational considerations are paramount" and points institutions to the Federal Financial Institutions Examination Council's (FFIEC) recently released guidance for pandemic preparedness planning, as well as NAFCU's resource page on the coronavirus (updated regularly) and networks to connect with other credit union professionals on issues that arise.
Related Resources
Consumer Lending BSA Operations
Blog Post
Management, Relationships
preferred partner
LendKey
Blog Post
---
Get daily updates.
Subscribe to NAFCU today.