July 10, 2018
NAFCU to CFPB: Collaborate with NCUA, others to improve financial education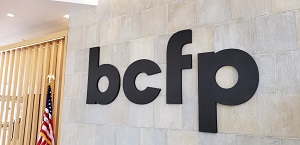 NAFCU, in a letter Monday to the Bureau of Consumer Financial Protection, offered ways for the bureau to improve its education programs to strengthen consumers' financial literacy. NAFCU's top recommendation was for the bureau to collaborate with the NCUA and partner with credit unions to distribute financial resources more effectively throughout communities.
"Credit unions are deeply invested in the financial well-being of their communities and, therefore, provide the best avenue to disseminate financial education resources," wrote NAFCU Senior Regulatory Affairs Counsel Ann Kossachev. "NAFCU encourages the Bureau to establish a strong, sustainable partnership with credit unions to distribute its financial education resources … Local outreach and efforts are most likely to make a meaningful impact and begin to effectuate improvements in Americans' financial health."
Kossachev highlighted a recent Economic & CU Monitor survey that found 94 percent of respondents' credit unions offered some form of financial literacy programming, and several also had innovative methods to promote greater fiscal responsibility.
In addition to working with the NCUA and credit unions more closely, Kossachev recommended that the bureau:
consider including legal disclaimers on more of its guides and webpages;
expand its resources covering payday loans and saving for retirement;
leverage video resources more effectively by directly linking to all relevant videos on its money topic pages;
conduct in-person meetings on financial education topics on at least a quarterly basis;
expand its Spanish and other foreign language resources; and
continue to collaborate with other federal regulators through the Financial Literacy Education Commission (FLEC) and link to relevant resources from other federal regulators on the bureau's website.
The letter was in response to the bureau's request for information (RFI) on the topic, which was one of 12 issued to obtain public feedback on ways to improve the bureau's functions and outcomes. Kossachev also responded directly to questions asked in the RFI.
The full letter is available here.
Related Resources
---
Get daily updates.
Subscribe to NAFCU today.