July 03, 2018
NAFCU: CFPB should slow rulemakings to ensure proper guidance, support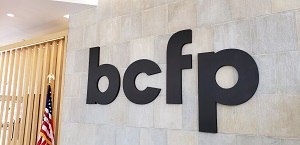 NAFCU appreciates the Bureau of Consumer Financial Protection's commitment to improving its guidance and implementation support to ease credit unions' compliance burdens, but urges the bureau to slow down its future rulemakings so interpretative fixes aren't necessary, wrote Regulatory Affairs Counsel Andrew Morris in a letter to the bureau Monday.
Morris wrote the bureau in response to its request for information (RFI) on the effectiveness and accessibility of its guidance materials and activities, including its implementation support. He highlighted several ways the bureau could improve its guidance and implementation support moving forward, including:
ensuring the interpretive guidance is consistently organized in rule commentary;
ensuring that problematic provisions of rules are addressed through amendments, not guidance;
making greater use of explanatory fact patterns to illustrate the application of its rules; and
publishing the guidance developed for public webinars or in response to regulatory inquiries.
"NAFCU strongly encourages the Bureau to continue publishing guidance and implementation support materials to ease compliance burdens for small entities," Morris concluded in his letter. "We urge the Bureau to publish such materials alongside final rules or—at the very least—well in advance of effective dates."
He added that the bureau should integrate is rule commentary within the official interpretations and rule appendices when appropriate while "ensuring that the operation of the rule itself does not depend on commentary or other supplementary guidance to clarify critical implementation details."
Get daily updates.
Subscribe to NAFCU today.