September 18, 2019
NAFCU details concerns with CFPB's debt collection proposal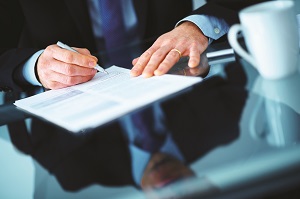 Highlighting a number of "indirect effects" credit unions – which are not debt collectors as defined in the Fair Debt Collection Practices Act (FDCPA) – will face as a result of the CFPB's proposed rule related to third-party debt collection, NAFCU's Kaley Schafer outlined regulatory improvements the bureau can make before finalizing the rule.
Schafer, NAFCU's regulatory affairs counsel, stressed that credit unions "do not participate in abusive and harassing debt collection practices," but rather "operate to empower their members to get on track with outstanding debts." She also offered the association's appreciation of the bureau's efforts to modernize the FDCPA in a transparent, balanced manner given the significant changes financial services have seen in the 40 years since the law was enacted, especially related to technology.
To address credit unions' concerns about the third-party debt collection rule, Schafer recommended the CFPB review these issues:
Scope of authority: NAFCU recommends limiting the bureau's authority for the rulemaking to the FDCPA and remove those provisions created under the its unfair, deceptive, or abusive acts or practices (UDAAP) authority to remove confusion and ambiguity for creditors.
Communication cap and UDAAP violations: The bureau should resolve ambiguities in calculating the cap in the context of multiple outstanding debts, and remove a footnote that determines communication in excess of the cap constitutes a UDAAP violation.
Validation notice: NAFCU is concerned about the indirect costs that debt collectors may pass on to creditors, the potential liability if an error occurs in the transfer of a previously provided opt-out notice by a creditor, and questions about whether the itemization date must be re-calibrated when a transfer of debt occurs.
Time-barred debt: The bureau should remove the standard "knew or should have known" from the provision to reduce ambiguity.
Meaningful attorney involvement: To ensure the proposed rule does not interfere with the practice of law, including attorney-client privilege and work product doctrines, NAFCU recommends removing this phrase from the provision.
Telephone Consumer Protection Act (TCPA): The proposed rule conflicts with provisions of the TCPA, including the definition of an autodialer, prior consent, and more; NAFCU recommends the bureau work with the Federal Communications Commission (FCC) to address these conflicts.
Read Schafer's detailed recommendations in full here.
NAFCU has various resources on debt collection available here; the association has urged the bureau to exempt credit unions from any rules related to first- and third-party debt collection, as credit unions are not the bad actors in this space.
Related Resources
---
Get daily updates.
Subscribe to NAFCU today.