February 20, 2019
NAFCU, FCC discuss TCPA rulemaking efforts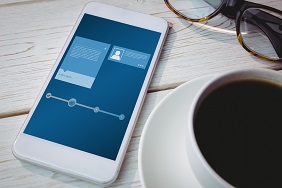 NAFCU on Tuesday met with the Federal Communications Commission's (FCC) Consumer and Governmental Affairs Office, as well as staff from individual commissioners' offices, to discuss policymaking efforts to address issues under the Telephone Consumer Protection Act (TCPA).
NAFCU Director of Regulatory Affairs Ann Kossachev attended the meetings with Commissioner Brendan Carr's and Commissioner Michael O'Rielly's staffs, and also met with staff from the FCC last week to seek clarity on a number of issues, including the definition of an autodialer. She will meet Friday with staff from FCC Chairman Ajit Pai's office.
NAFCU has previously shared its concerns related to the definition of an automatic telephone dialing system (ATDS) and the need for clarity under the TCPA to ensure credit unions can contact their members without fear of breaking the law.
NAFCU and other groups participating in the meetings urged the FCC to release an order on the autodialer issue in a timely manner, given conflicting court decisions.
Earlier this month, the Supreme Court was asked to review the appellate court decision from last September, in which the U.S. Court of Appeals for the Ninth Circuit expanded the definition of an autodialer. However, the parties have reached a settlement and withdrawn the request.
The Ninth Circuit's decision kept the autodialer definition largely in line with the one adopted by the FCC in its 2015 Declaratory Ruling and Order. In March 2018, the U.S. Court of Appeals for the D.C. Circuit invalidated the FCC's definition of autodialer and rejected the commission's interpretation of when a caller violates the TCPA by calling a reassigned number. Similarly, the Second and Third Circuit Courts have adopted a narrower definition of the FCC's order, for which NAFCU has also advocated.
Also discussed was the FCC's recently-approved rulemaking to create a NAFCU-sought single, reassigned numbers database to aid in the elimination of illegal robocalls, as well as other issues, including revocation of consent and the meaning of a "called party."
NAFCU has actively worked with the FCC over the past three years to obtain more clarity and flexibility under the TCPA.
Related Resources
---
Get daily updates.
Subscribe to NAFCU today.