May 21, 2019
NAFCU files amicus supporting FCUs' ability to bring suit in federal court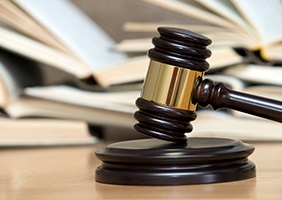 NAFCU yesterday announced that it has filed an amicus brief in support of Navy Federal Credit Union as the credit union appeals a lower-court decision that determined it did not have diversity jurisdiction to file a federal lawsuit.
In order to sue in federal court, certain criteria must be met: the plaintiff and defendant either have to have a federal case or controversy, or be citizens of different states. If this criteria is not met, then the lawsuit must be filed in state court.
The U.S. District Court for the Eastern District of Virginia determined that Navy Federal is not a citizen of Virginia – where it is headquartered – or any other state based on statutory language that says federal credit unions are corporations. This is contrary to how courts have long looked at this issue.
NAFCU remains committed to advocating for federal- and state-chartered credit unions. If this precedent were to stand it could have wide-ranging impact.
Related Resources
Accounts Operations Consumer Lending
Blog Post
Credit Unions, Board of Directors, Web/Tech, Organizational Change, Merger
preferred partner
DDJ Myers
Blog Post
---
Get daily updates.
Subscribe to NAFCU today.