June 14, 2022
NAFCU to HFSC: Overdraft Protection Act could be problematic for consumers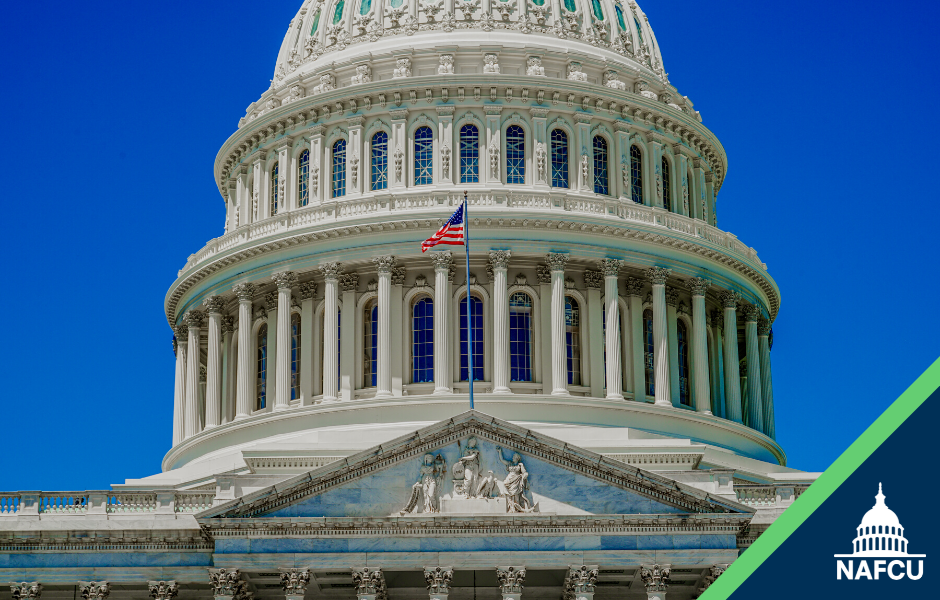 UPDATED: The markup has been postponed.
NAFCU Vice President of Legislative Affairs Brad Thaler wrote to the House Financial Services Committee prior to its markup today, where the Committee will discuss the NAFCU-opposed Overdraft Protection Act, which would significantly limit overdraft protection programs and the ability to assess (NSF) nonsufficient fund fees. The association supports a fair, transparent, and competitive market for consumer financial services, but has previously cautioned that legislative efforts to eliminate or limit overdraft protection programs would likely result in significant negative impacts on borrowers and credit unions.
Regarding NAFCU's opposition for the Overdraft Protection Act, Thaler highlights the association's main concern with new restrictions and the failure to recognize the "opt-in" feature many overdraft products have today.
Thaler noted that many overdraft protection services are now "opt-in," writing "Rules for overdraft programs, originally issued by the Federal Reserve and now under the purview of the Consumer Financial Protection Bureau (CFPB), made many services something that consumers must opt-in to. This opt-in requirement gives consumers control and the overdraft rule's notice requirements have helped consumers to better understand the cost of overdraft programs."'
In addition, Thaler turns lawmakers' attention to recent data on the topic, urging lawmakers to keep in mind that:
credit union surveys of their members done by credit unions of their members have shown that they highly value the protection and peace of mind courtesy pay programs provide and the assurance that their transaction will go through at the point of sale;
NAFCU surveys have found that a vast majority of credit unions report offering specialized intervention and financial education for those who frequently use courtesy pay programs, to ensure that consumers are not overly reliant on these programs and are able to improve their financial health;
many credit unions do not assess fees when an account is overdrawn by a de minimis amount and some place caps on the total number of NSF fees that can accumulate in a given period; and
a majority of credit unions also report that they routinely waive fees when a member incurred the overdraft on accident and requests a fee waiver.
In the letter, Thaler also addresses NAFCU's ongoing support for the Close the Industrial Loan Company (ILC) Loophole Act, bipartisan legislation introduced by Reps. Chuy Garcia, D-Ill., and Lance Gooden, R-Texas. This legislation would help stop ILCs from taking advantage of the current ILC charter that helps them gain more access to the U.S. financial system. The association also joined a coalition letter to the Committee from various financial organizations and consumer groups in support of the bill.
Read NAFCU's full letter. NAFCU will monitor the markup and continue to advocate for the credit union industry.
Related Resources
Consumer Lending
Blog Post
Add to Calendar 2023-11-28 09:00:00 2023-11-28 09:00:00 Growing Creatively & Innovatively in 2024 Listen On: Key Takeaways: [0:58] What can credit unions do to best prepare themselves for 2024? [2:12] Although he sees a glimmer of hope, Jack points out that the liquidity crisis and slow prepayment speeds hamper rapid recovery. [5:22] We discuss how credit unions seek low loan growth through member-centric strategies such as second mortgages and home improvement lending. [7:34] Credit unions are leveraging advancing technology for member-focused engagement. [9:31] How will technology continue to evolve and affect credit unions? [11:43] What role does AI play in innovative growth? [14:14] Credit unions adopt technology for efficiency, enabling staff to focus on personalized member interactions, especially with younger generations. [17:14] Closing thoughts, emphasizing competition against banks and fintech for younger generations. Web NAFCU digital@nafcu.org America/New_York public
Strategy & Growth, Consumer Lending
preferred partner
Allied Solutions
Podcast
---
Get daily updates.
Subscribe to NAFCU today.