January 22, 2020
NAFCU reiterates remittance rule concerns to CFPB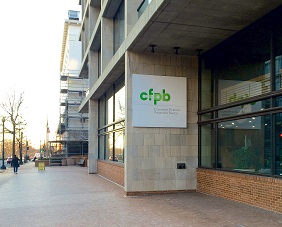 NAFCU Senior Counsel for Research and Policy Andrew Morris sent a letter to the CFPB Tuesday addressing NAFCU's continued concerns about remittance transfers under the Electronic Fund Transfer Act. Last month, the CFPB issued a proposal related to its remittance rule that included an increase to the safe harbor threshold from its current level of 100 transfers in the previous and current calendar year to 500 transfers. Previously, NAFCU had urged the Bureau to adopt an even larger change.
"NAFCU welcomes the Bureau's decision to propose additional relief for credit union remittance providers by adjusting the rule's 'normal course of business' safe harbor threshold," Morris wrote. "While we think the threshold should be set higher, it is a step in the right direction." NAFCU has recommend a further increase in the remittance rule's safe harbor threshold to at least 1,000 transfers.
NAFCU has shared concerns that the remittance rule's highly burdensome compliance costs have caused many credit unions to stop offering these services. Although the proposed amendments are positive, the association believes the bureau should expand and simplify its proposal to provide credit unions greater flexibility to ensure that remittance services remain affordable and accessible.
"Credit unions have incurred significant costs to comply with the Remittance Rule's complex disclosure requirements and error resolution framework, and many NAFCU members have reported that they ceased offering remittances as a result," Morris explains. As noted in the letter, one fourth of NAFCU survey respondents indicated they would either reenter the market or process more remittances "if the current, 100-transfer safe harbor threshold was raised."
Last July, Morris urged the CFPB to preserve credit unions' ability to provide remittance services by reinstating the temporary exception under equivalent, statutory authority. A NAFCU-witness also shared with Congress last year the high cost of offering remittance services.
NAFCU will continue to push the CFPB to reduce the remittance rule's burden on credit unions.
Related Resources
Accounts Operations Consumer Lending
Blog Post
Credit Unions, Board of Directors, Web/Tech, Organizational Change, Merger
preferred partner
DDJ Myers
Blog Post
---
Get daily updates.
Subscribe to NAFCU today.