September 22, 2022
NAFCU requests additional clarity on simplified CECL tool from NCUA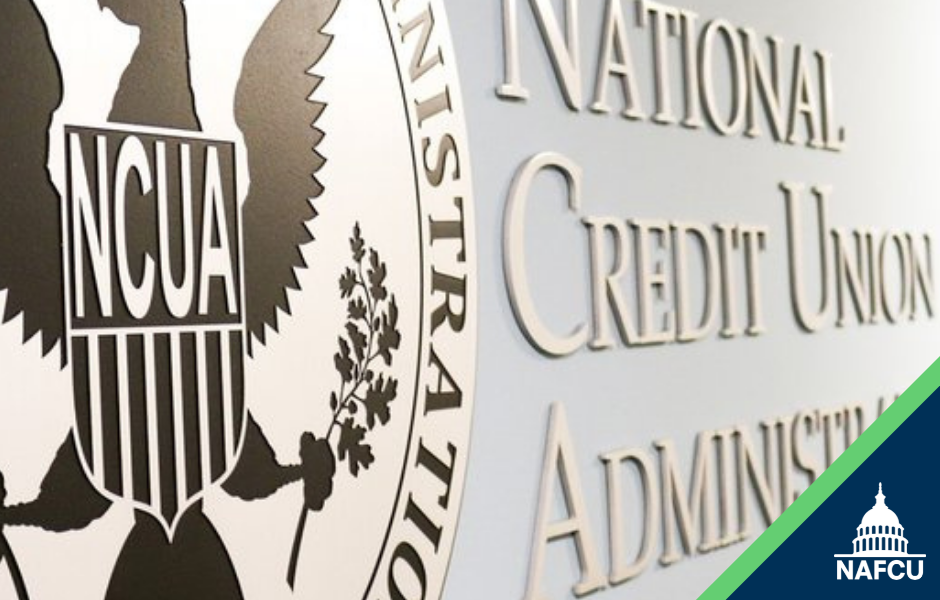 NAFCU Regulatory Affairs Counsel James Akin wrote to NCUA Acting Chief Accountant Chris McGrath, urging the agency to provide additional clarity and guidance regarding the recently-introduced simplified current expected credit losses (CECL) tool. The NCUA created the NAFCU-supported tool to "help small credit unions comply with the Financial Accounting Standards Board's accounting standard on CECL, which goes into effect for most credit unions at the start of 2023."
In the letter, Akin highlighted that NAFCU supports the introduction of the Simplified CECL Tool as a cost-effective resource for credit unions to implement CECL. However, he offered a few recommendations for the agency to consider, noting:
while the tool may be ideal for use by credit unions under $100 million in assets, the NCUA should issue guidance indicating that it can be used by credit unions up to $1 billion in assets;
the NCUA should issue guidance about what factors and modifications credit unions between $100 million and $1 billion should consider in utilizing the tool; and
the NCUA should avoid requiring credit unions to hire third parties to validate their CECL model; and
the NCUA should issue guidance ensuring that credit unions have the same level of flexibility when validating the credit union's allowance for credit losses methodology, as they did when validating their Allowance for Loan and Lease Losses methodology.
"NAFCU would like to thank the NCUA for its continued focus on providing credit unions with the tools and resources to implement CECL," concluded Akin. "Thank you for your consideration and we look forward to working with you to make CECL transition simple for credit unions."
To learn more on the CECL standard, read NAFCU's Resources. NAFCU will continue to work with the NCUA to ensure that credit unions have the necessary resources and guidance to effectively implement CECL.
Related Resources
Add to Calendar 2023-02-03 09:00:00 2023-02-03 09:00:00 Winning the Battle for Deposits Listen On: Key Takeaways: [01:28] An overview of the current macro environment. [02:55] Traditional tactics used by credit unions in the battle for deposits and why these are no longer enough. [07:39] Rife competition in the credit union space and how to stand out from the crowd.  [10:23] The benefits credit unions can experience by reducing the cognitive load of their members [18:17] Advantages and disadvantages of PFM tools in the battle for deposits.  [20:14] What credit unions should demand of their vendors. Web NAFCU digital@nafcu.org America/New_York public
preferred partner
Personetics
Podcast
Add to Calendar 2023-02-02 14:00:00 2023-02-02 14:00:00 How to Leverage Loan Participations in a Low Liquidity Environment About The Webinar As credit unions continue to face challenges with liquidity starting off 2023, strategic pricing and long-term alternative funding strategies can play a key role in allowing credit unions to serve more members and successfully manage the balance sheet. Loan participations can play a key role helping credit unions sustainably grow their originations, provide the marketplace access to quality, short duration investments, and successfully grow market share. Please join Amy Henderson, Chief Consumer Services Officer at Greenstate CU, Devin Hughes, VP of Business Development at LendKey, and Michael Adams, VP of Lender Development at Open Lending for a panel discussion to learn how credit unions can strategically serve more members, effectively price for loans, and successfully manage their balance sheet. Attendees will: Hear from Credit Union and FinTech experts Learn about loan pricing strategies and participation strategies Glean best practices from industry leaders who have been executing on these innovative strategies that better position the balance sheet for long term growth Find out how credit unions can start the process to identify trusted partners to help them execute on this strategy and serve more members Register for the Webinar Web NAFCU digital@nafcu.org America/New_York public
preferred partner
Open Lending
Webinar
Management, Relationships, Consumer Lending
preferred partner
Wolters Kluwer
Blog Post
---
Get daily updates.
Subscribe to NAFCU today.