May 24, 2019
NAFCU: Small, low-income CUs will benefit from shares proposal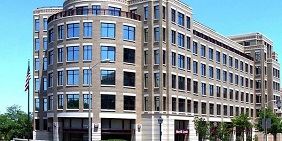 The NCUA Board unanimously approved during yesterday's meeting a proposed rule to allow federal credit unions (FCUs) to accept nonmember and public unit shares up to 50 percent. The board also heard updates on the Office of Credit Union Resources and Expansion (CURE) and from NCUA staff on the National Credit Union Share Insurance Fund (NCUSIF).
The proposed rule – which will open for a 60-day comment period following publication in the Federal Register – would amend the NCUA's public unit and nonmember shares rule to allow all FCUs to receive a great amount of shares, as well as some conforming amendments. The agency's Regulatory Reform Task Force previously recommended this increase to provide regulatory relief and flexibility to FCUs.
Board Chairman Rodney Hood noted that he looks forward to seeing responses to the proposal and said he shared the belief of the task force that this change will specifically help small and low-income credit unions.
"Most credit unions will be constrained by their net worth ratio, but this will give FCUs the ability to optimize their funding sources. Although this proposed rule would provide relief to all FCUs, it benefits small and low-income credit unions the most. NCUA staff concluded that it provides responsible regulatory relief without imposing undue risk to the NCUSIF," wrote NAFCU Director of Regulatory Affairs Ann Kossachev in an update to members after the meeting.
Also during the meeting, CURE announced that it will offer more resources for credit unions to identify low-income areas they might serve and increased assistance with the chartering process. Immediately following, the NCUA published a new low-income designation area workbook.
CURE announced that, in addition to training and online meetings, a new chartering modernization effort to automate and streamline the process is underway. This includes a new web portal and pre-developed business models.
Also during the meeting, Hood pointed to the Federal Reserve's report on the economic well-being of U.S. Households – published Thursday. Most notably, the report estimated that only 61 percent of households could cover an unexpected $400 expense via cash or immediately pay off a credit card, while 26 percent of non-retirees are not saving for retirement.
The NCUSIF quarterly report revealed that total assets increased from $15.8 billion to $16.2 billion in the first quarter of 2019. Earlier this week, the agency announced that more than 5,500 credit unions would receive $160.1 million in equity distributions.
Related Resources
Add to Calendar 2019-06-25 14:00:00 2019-06-25 14:00:00 The Millennial SmartPath™: A Powerful Tool to Help Millennials with Retirement Savings Watch the Webinar On-Demand About the Webinar As the first true "post-pension" generation, millennials must save enough for retirement largely on their own. This can be challenging for a generation saddled with record levels of student loans, but millennials are rising to the challenge. In fact, despite the stereotypes, some studies show that millennial money habits are just as good—or better—than those of other generations. Join us as we provide tips, advice, and a better understanding of best strategies for millennials—including harnessing the power of compounding, finding extra dollars to save, saving for college and retirement, managing debt, and asset allocation guidance. Web NAFCU digital@nafcu.org America/New_York public
webinar
preferred partner
Pentegra Retirement Services
---
Get daily updates.
Subscribe to NAFCU today.