June 12, 2019
NAFCU's Aguilar honored by Women in Housing & Finance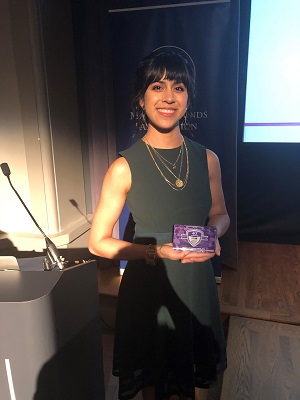 NAFCU Senior Regulatory Compliance Counsel Jennifer Aguilar last night was honored for her work and contributions to public service with the Women in Housing & Finance, Inc.'s (WHF) 40 under 40 award. Aguilar has also been elected as a Director on the WHF Foundation Board of Directors.
Aguilar has been with NAFCU as part of the Regulatory Compliance team since 2017, and helps to provide members with compliance assistance while monitoring different compliance-related developments from regulatory agencies in the industry.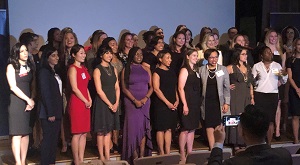 WHF – which also celebrated its 40th anniversary at last night's reception – is a nonpartisan association of women and men that promotes its members in the fields of housing and financial services. The association offers programs and opportunities in housing, financial services, professional enrichment and leadership enhancement. Members are also given the opportunity to meet with government and private sector leaders.
In addition to participating in WHF policy events, Aguilar is a volunteer for the WHF Foundation, which provides assistance to low-income consumers and partners with several D.C.-area non-profits. Her work with the foundation focuses on leading groups sessions on various financial and budgeting topics designed to empower women to enhance their financial stability including highlighting financial products and services offered by credit unions.