March 04, 2021
NAFCU's SIF Committee reviews fund, outlook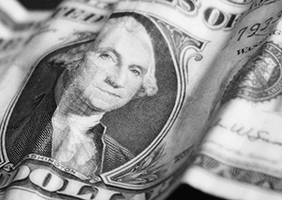 NAFCU has been leading efforts to push back against the NCUA's efforts to potentially charge credit unions a National Credit Union Share Insurance Fund (NCUSIF) premium this year and amend the Federal Credit Union (FCU) Act to change the way the agency manages the fund. NAFCU's Share Insurance Fund (SIF) Committee met Wednesday to discuss recent updates on the fund.
During the meeting, the committee discussed the agency's year-end financials and reviewed the association's outlook for the NCUSIF. NAFCU staff took feedback from members on the fund and related issues.
According to the agency's quarterly NCUSIF report, the fund ended 2020 with an equity ratio of 1.26 percent, which is below the 1.3 percent threshold that allows the NCUA to assess a premium; the ratio must be kept above 1.2 percent. NCUA Chairman Todd Harper has previously indicated support for Congress granting the NCUA powers similar to what the FDIC has to manage the Deposit Insurance Fund (DIF), which would give the agency more authority to charge premiums.
NAFCU Vice President of Research and Chief Economist Curt Long has written the NCUA and Congress to share the association's concerns, highlighting how the method for calculating the equity creates a "mismatch" for a short period of time. The NCUSIF's equity ratio is expected to soon rise to 1.31 percent after the NCUA finalizes call report data and invoices are sent next month to credit unions to true up capitalization deposits.
In addition, Senate Banking Ranking Member Pat Toomey, R-Pa., this week wrote Harper about several credit union issues, including the NCUSIF. He asked Harper to provide more details on the statutory changes and expenses of the fund.
NAFCU will continue to advocate for a strong NCUSIF that is proactively managed with a goal of identifying and quantifying salient risks, which must be balanced with the understanding that credit union resources are scarce. 
Related Resources
---
Get daily updates.
Subscribe to NAFCU today.