August 02, 2018
NCUA maintains 18% interest rate ceiling, seeks comment on longer maturity limits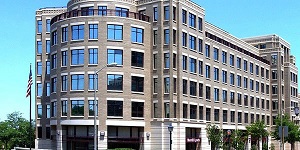 The NCUA Board on Thursday voted to maintain federal credit unions' current interest rate ceiling at 18 percent. NAFCU encouraged the board to consider increasing the interest rate ceiling or, absent an increase, keep the rate at 18 percent and explore a floating interest rate ceiling.
 
"We appreciate NCUA Board Chairman J. Mark McWatters and Board Member Rick Metsger maintaining the current 18 percent interest rate ceiling and inquiring about more flexibility in this area going forward," said NAFCU President and CEO Dan Berger. "Credit unions exist to provide provident credit to their members. Maintaining the current interest rate cap will ensure the industry is able to compete on a level playing field with other lenders – one of our top priorities."
 
The current interest rate ceiling was set to expire Sept. 10. Today's board-approved 18 percent maximum loan interest rate for federal credit unions is effective Sept. 11 through March 10, 2020.
Also during today's meeting, the NCUA Board:
considered a proposal to delay the agency's risk-based capital (RBC) rule;
had a mid-year review of its 2018 budget;
issued a proposal on loans to members, which seeks input on whether to provide a longer maturity limit for one-to-four family real estate loans; and
finalized a rule on suspension and debarment procedures.
NAFCU has long supported and led efforts to delay the RBC rule so it could be revisited by the agency. Its advocacy efforts have led to congressional action to obtain a two-year RBC delay; this provision has passed the House three times. The proposed NCUA changes to the rule would include a one-year delay and raise the definition of a complex credit union from $100 million to $500 million; the proposal will have a 30-day comment period.
 
Follow NAFCU Today for more on today's board actions.
Related Resources
---
Get daily updates.
Subscribe to NAFCU today.