October 27, 2021
New-home sales see strong gain in September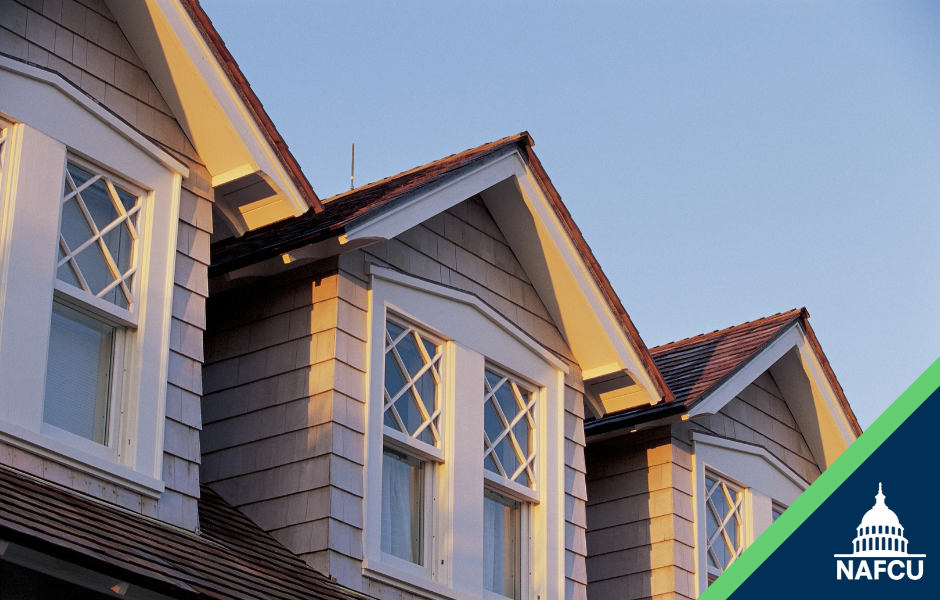 In September, new-home sales rose 14 percent from August's downwardly revised rate of 702,000 annualized units to 800,000 units. NAFCU's Curt Long analyzes the data in a new Macro Data Flash report.
"New home sales posted a strong gain in September, rising to their highest level since March," said Long, NAFCU's chief economist and vice president of research.
"New home sales numbers can be volatile, though, as last month's number saw a 38,000 unit downward revision," he added. "Overall, tailwinds are still strong for new home sales, including low mortgage rates, increasing amounts of Millennials entering their prime homebuying years, a strengthening labor market, and tight existing home market pushing buyers into a new home."
Sales rose in three regions in September, with the Northeast rising 32.3 percent, followed by the South rising 17.5 percent and the West rising 8.5 percent. The Midwest fell 1.5 percent on the month. Compared to a year ago, sales fell in all census regions, but those numbers are still skewed by the boom in home sales after the lifting of COVID-19 lockdowns this time last year.
Based on current month sales, there were 5.7 months of supply in September, down 0.8 months from August. The number of unsold homes left on the market was unchanged at 379,000 units representing a 32.5 percent increase from year-ago inventory levels.
The median new-home price, non-seasonally adjusted, rose up to $408,800.
"Rates have begun to rise but are unlikely to affect sales given supply is the larger problem with backlogs near a 15 year high," concluded Long. "NAFCU expects strong and steady new home sales through the rest of the year, but are at the mercy of supply and resulting price increases."
For more economic updates from NAFCU's award-winning research team, view all of NAFCU's Macro Data Flash reports.
Related Resources
Accounts Operations Consumer Lending
Blog Post
Credit Unions, Board of Directors, Web/Tech, Organizational Change, Merger
preferred partner
DDJ Myers
Blog Post
---
Get daily updates.
Subscribe to NAFCU today.