July 11, 2018
Nominate CU champion for NAFCU's 2018 Paul Revere Award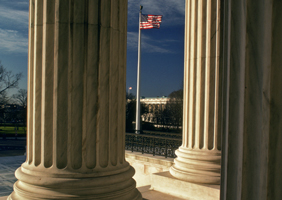 NAFCU is now accepting member credit union applications for the association's 2018 Paul Revere Award, which recognizes a credit union champion who goes to great lengths in his or her grassroots and political efforts.
"The Paul Revere Award recognizes a credit union champion who has worked tirelessly over the past year to bring about positive change that will allow our industry to thrive," said NAFCU Director of Political Affairs Chad Adams. "NAFCU is grateful to have so many active members who deserve to be recognized for their political and grassroots advocacy efforts, and we look forward to honoring the winner in September."
The deadline for entries is Aug. 17. The winner will be announced and recognized during NAFCU's Congressional Caucus, Sept. 11-14 in Washington, D.C. Attendees can save $200 off registration with the code CAUCUSAVINGS through July 20.
To be considered for the Paul Revere Award, candidates must:
be from a NAFCU-member credit union;
have held at least two meeting during 2017 or 2018 with each of their members of Congress (two senators and one representative);
have responded to all NAFCU Grassroots Alerts by completing the actions requested, such as phone calls, emails and letters to their lawmakers; and
be in regular contact with NAFCU for the most up-to-date legislative and regulatory information.
Interested credit unions can submit a nominee online, mail their applications to NAFCU (3138 10th Street North, Arlington, VA 22201 Attn: Associate Director of Political Affairs), or fax them to (703) 522-0594.

For more information or questions about the Paul Revere Award, please contact NAFCU Associate Director of Political Affairs Meghan Brady at (703) 842-2837 or mbrady@nafcu.org.