August 15, 2019
NY Fed: Household debt exceeds peak reached in 2008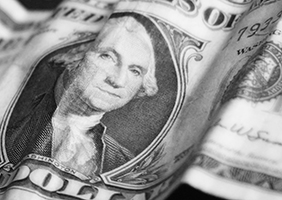 The Federal Reserve Bank of New York this week released second quarter data on household debt and credit that showed total household debt reached a new high of $13.86 trillion – $1.2 trillion (in nominal terms) more than the previous peak reached in the third quarter of 2008.
The bank noted that this is the 20th consecutive quarter with an increase in household debt. Mortgage balances are the largest component of this debt, which rose $162 billion in the second quarter to $9.4 trillion – also surpassing the previous high reached in 2008. However, mortgage delinquencies are improving with balances 90 or more days delinquent down 1 percent in the last quarter.
On credit card debt, balances hitting 90 or more days of delinquency grew to 5.2 percent, continuing its upward trend that began in 2017. Credit card balances also increased $20 billion during the quarter to $868 billion. A report from the CFPB last month revealed that two-thirds of actively used credit card accounts don't pay off the full balance at the end of the billing cycle.
The New York Fed data also showed that student debt declined slightly, a common occurrence during the second quarter. Newly originated auto loans increased $16 billion from the previous quarter.
NAFCU provides members insights to economic data through Macro Data Flash reports, which look at consumer credit, home sales, vehicle sales and more.
Related Resources
Accounts Operations Consumer Lending
Blog Post
Home-Secured Lending Consumer Lending
Blog Post
Home-Secured Lending
Blog Post
Examination & Enforcement Consumer Lending
Blog Post
---
Get daily updates.
Subscribe to NAFCU today.