March 14, 2019
Older adults targeted in tech-support scams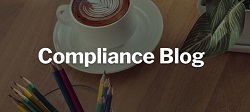 A new NAFCU Compliance Blog post details a recent trend in elder financial abuse – technical-support scams, which "is where criminals trick victims into giving remote access to their computers while pretending to give technical support," writes NAFCU Regulatory Paralegal Shari Pogach.
The Department of Justice (DOJ) recently announced that it had conducted its largest nationwide elder fraud sweep, which identified tech-support scams as an increasingly common form of fraud. It determined that more than 2 million Americans, largely seniors, were victimized by more than 260 offenders from around the world.
Pogach cites Federal Trade Commission (FTC) data on tech-support scams, including that "people 60 and over reported a 25 percent higher median loss" than the median overall. She also includes various examples of the fraud.
Read the full blog post here.
A report from the CFPB last month also revealed that the number of elder financial exploitation (EFE) suspicious activity reports (SARs) filed by financial institutions quadrupled between 2013 and 2017.
NAFCU has met with the bureau and NCUA to discuss resources available to credit unions to detect and prevent elder financial abuse. The association also has a webinar on the issue available on-demand, as well as various compliance resources.
Reducing elder financial abuse has become a priority for federal agencies; last year, the Department of Justice, CFPB, Federal Trade Commission and other agencies announced a new task force that will mainly focus on fraud against the elderly, servicemembers and veterans.
Related Resources
---
Get daily updates.
Subscribe to NAFCU today.