January 17, 2020
Proposals for subordinated debt, CU-bank mergers on NCUA agenda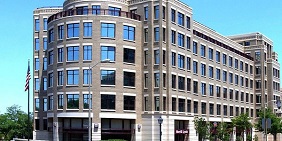 The NCUA Board is set to hold its first meeting of 2020 next week and on its agenda are two proposed rules: one related to subordinated debt and another related to credit union combination transactions, which will likely address the process of banks selling to credit unions.
Subordinated debt was included on the NCUA's fall rulemaking agenda. NAFCU has long supported subordinated debt as a capital option for all credit unions, as "the ability to issue subordinated debt would provide important relief by permitting more efficient capital planning and could ease the transition to full compliance with [risk-based capital]." The NCUA Board last month approved of a final rule to delay its risk-based capital rule to 2022; NAFCU has urged the NCUA to consider various capital issues as it reviews the RBC standard.
In addition, as bank lobbyists have spread misinformation about recent credit union acquisitions of banks, NCUA Chairman Rodney Hood indicated the agency would propose a rule to provide guidance on the process. NAFCU has worked to educate lawmakers, administration officials, and the public on the facts of these mergers.
Also during Thursday's meeting, board members will review the agency's 2020 annual performance plan, receive a briefing on the civil money penalty statutory inflation adjustment, and discuss the federal credit union loan interest rate ceiling.
The NCUA in August 2018 voted to maintain the interest rate ceiling at a fixed 18 percent, set to expire March of this year; NAFCU encouraged the board to move forward with a variable interest rate because of the growth opportunities it would provide credit unions. The agency is expected to issue an advance notice of proposed rulemaking to gather feedback on the interest rate ceiling issue.
NAFCU will monitor next week's meeting – which is slated to begin at 10 a.m. Eastern and will be livestreamed on the agency's website – and provide credit unions with insights afterward.
Related Resources
---
Get daily updates.
Subscribe to NAFCU today.