November 18, 2019
Real estate appraisals, second chance initiative on NCUA agenda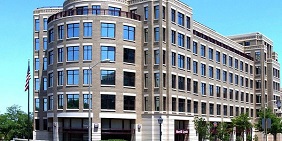 The NCUA Board Thursday is set to issue a proposed rule on residential real estate appraisals and a final rule that would allow credit unions to more easily hire job candidates with minor criminal records. The board will also receive a briefing on the National Credit Union Share Insurance Fund (NCUSIF) quarterly report.
The board will also meet Wednesday for a briefing on the agency's proposed 2020-2021 budget. NAFCU Chief Economist and Vice President of Research Curt Long will testify on the budget proposal during the meeting; the association will also submit comments, which are due Dec. 2.
Real estate appraisals
Earlier this year, three federal banking agencies issued a joint final rule increasing the threshold for residential real estate appraisals to $400,000. The NCUA's proposed rule is expected to increase the threshold for credit unions as well, and could provide parity with banks.
The NCUA in July finalized a NAFCU-supported rule to increase commercial real estate appraisals from $250,000 to $1 million for non-residential, rural real-estate-related financial transactions. NAFCU said the increased threshold would address appraiser capacity issues in smaller markets.
Real estate appraisals were among  the top regulatory issues NAFCU recommended the NCUA Board consider this year, in order to address appraiser capacity issues and provide credit unions with relief.
Second Chance Interpretive Ruling and Policy Statement (IRPS)
NAFCU has previously shared its support for the NCUA's proposed IRPS focusing on a section of the Federal Credit Union Act that prohibits credit unions from hiring candidates that have been convicted of certain criminal offenses without NCUA Board consent.
Under the proposed rule, current de minimis and conviction exceptions would be expanded to include additional offenses and implement a new age-based exception to the filing requirement. The rule also considers whether the NCUA should delegate responsibility of reviewing certain applications to streamline the application process, among other things.
For more on the proposed IRPS, read NAFCU's Regulatory Alert and a previous Compliance Blog.
NCUSIF update
The board will also receive an update on the NCUSIF. In May, more than 5,5000 credit unions received $160.1 million in equity distributions from the NCUSIF. This followed the agency's reporting of an equity ratio of 1.39 percent at the end of 2018, which was above the board-approved normal operating level (NOL) of 1.38 percent. NAFCU continues to advocate that the NOL be reset to 1.3 percent so credit unions can realize the fullest distribution possible.  
NAFCU will attend next week's meeting and update credit unions via NAFCU Today. The board will next meet Dec. 12 for its final meeting of the year; view the 2020 meeting dates.
Related Resources
Add to Calendar 2019-12-04 14:00:00 2019-12-04 14:00:00 Seeing Fraud in 2020 – Strategies to Prevent It About the Webinar  Looking Back at What Types of Fraud Topped 2019 and What's Ahead in 2020 During this webinar, industry experts Tammy Behnke and Ann Davidson will look into their "Fraud Crystal Ball" to provide fraud prevention tips for 2020 and beyond. This webinar will focus on: Fraud losses reported from both the Bond and credit union's perspectives in 2019 Strategies, parameters and layers credit unions can leverage to help detect, prevent, and mitigate fraud in 2020 Watch the Webinar On-Demand Web NAFCU digital@nafcu.org America/New_York public
webinar
preferred partner
Allied Solutions
---
Get daily updates.
Subscribe to NAFCU today.