October 14, 2020
SBA clarifies date on PPP forgiveness applications; Lawmakers urge more relief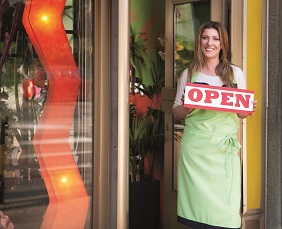 The Small Business Administration (SBA) has a new FAQ for its paycheck protection program (PPP) addressing the date by which borrowers need to apply for forgiveness. In addition, following last week's release of a simplified forgiveness application for loans under $50,000, more than 50 Republican representatives called on SBA Administrator Jovita Carranza and Treasury Secretary Steven Mnuchin to further reduce burdens under the forgiveness process.
The letter, led by Reps. Blaine Luetkemeyer, R-Mo., and Fred Upton, R-Mich., highlighted the success of the PPP by providing "over 5.2 million loans totaling more than $525 billion. More importantly, this monumental effort helped save the jobs of over 51 million Americans."
However, the lawmakers argued that the forgiveness process is overly burdensome, with some estimates indicating "current forgiveness reporting requirements will cost $2,000-$4,000 for each business, requiring 20-100 hours to complete."
They called for SBA and Treasury to provide a streamlined forgiveness process and reduce burdens for PPP loans under $150,000, similar to NAFCU-supported, bipartisan legislation that has been introduced in the House and Senate.
NAFCU has actively sought automatic forgiveness of small dollar PPP loans for the benefit of both small businesses and credit unions that are recovering from the coronavirus pandemic and may have strained financial and human resources.
In the SBA's updated FAQs on forgiveness, Question No. 4 notes that PPP loan forgiveness application forms list an expiration date of Oct. 31, 2020. However, the SBA clarifies that this date is for "SBA's compliance with the Paperwork Reduction Act, and reflects the temporary expiration date for approved use of the forms. This date will be extended, and when approved, the same forms with the new expiration date will be posted."
The answer further explains that borrowers can submit a loan forgiveness application at any point before the maturity date of the loan, which is either two years or five years from loan origination. After the 10-month deferment period, borrowers must begin making payments on the loan if they have not yet applied for forgiveness.
The PPP forgiveness application portal launched Aug. 10 and the SBA said it began processing applications Oct. 2. There are three forgiveness applications: A standard one, an EZ version for borrowers meeting certain criteria, and the simplified version for loans under $50,000.
NAFCU continues to work closely with the SBA, Treasury Department, and Congress to make improvements to the PPP and secure guidance needed to ensure credit unions can lend effectively through the program.
Access NAFCU's PPP FAQs here. All SBA's resources on the PPP are available here.
Related Resources
---
Get daily updates.
Subscribe to NAFCU today.