May 06, 2021
SBA: PPP borrowers waiting approval should be referred to CDFIs, MDIs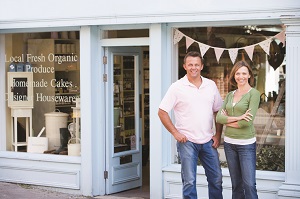 While the Small Business Administration's (SBA) paycheck protection program (PPP) has less than a month remaining, the agency announced that it has stopped accepting applications from most lenders due to funding constraints.
The SBA said general PPP funding has been exhausted. It has $6 billion set aside for applications with hold codes that still need to be resolved, and $8 billion remains in the Congress-designated set aside for community financial institutions. The agency is recommending applicants awaiting approval be referred to Community Development Financial Institutions (CDFIs) and minority depository institutions (MDIs) due to funding constraints.
"The SBA's paycheck protection program has been a vital financial lifeline for our nation's small businesses amid the coronavirus pandemic," said NAFCU President and CEO Dan Berger. "Credit unions have been proud to assist our nation's smallest, hardest hit businesses to receive the funding they needed to overcome financial hardship. NAFCU will continue to support its MDI and CDFI members who remain eligible to make PPP loans. Our industry will continue to put the interests of our members first, both now and as our economy continues to recover from the pandemic."
According to the SBA's latest PPP data, more than 5.6 million loans have been approved in 2021 for a total of $258.2 billion. Community financial institutions – 454 PPP lenders – have approved nearly 750,000 loans for more than $19 billion. Credit unions with less than $10 billion in assets – 844 lenders – have approved almost 142,000 loans totaling $4.87 billion. The program is set to expire May 31.
NAFCU had raised concerns about the amount of loans backlogged due to hold codes and called on the SBA to clear the codes before the program ends. The association has also highlighted improvements needed for a smoother approval and forgiveness processes.
Access NAFCU's PPP FAQs for more details on the program's guidance, including how to resolve hold codes.
Related Resources
---
Get daily updates.
Subscribe to NAFCU today.